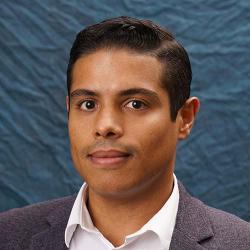 Tony Pomales
Visiting Assistant Professor of Anthropology
Dr. Tony Pomales was born and raised in Paterson, New Jersey. 
As a medical anthropologist with additional specialization in gender and sexuality studies and Latin America, his scholarship uses ethnographic fieldwork to examine how gender-based discourses about aging impact sex workers' lives, health and activism.
In his time off, he enjoys reading contemporary literary fiction and memoirs, playing tennis, going to the beach and cooking.
Education
B.A., Honors Anthropology and Preprofessional Studies, University of Notre Dame
M.A., Ph.D., Anthropology, University of Iowa