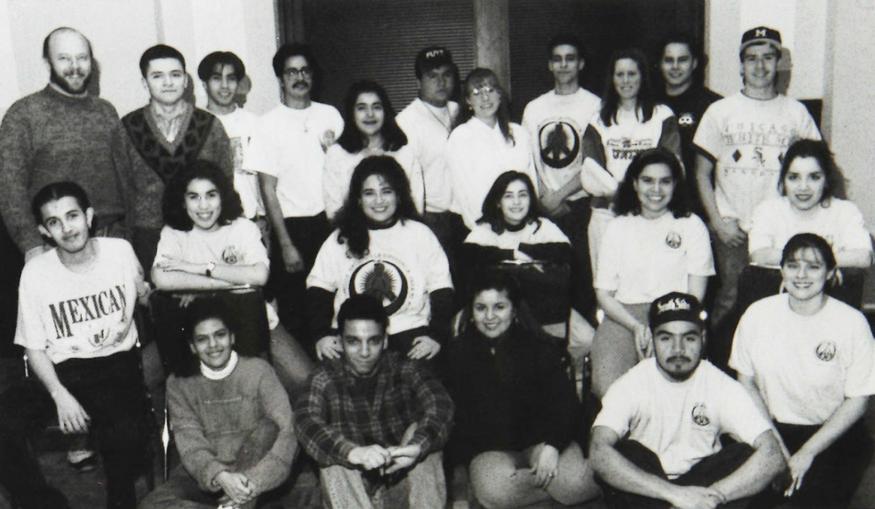 News
Latinx Unidos celebrates 25 years
Past and present members of Latinx Unidos (formerly Latinos Unidos) will come together this Homecoming to celebrate 25 years at Augustana. The celebration will take place 10 a.m.-noon on Saturday, Oct. 14, under a tent on the Quad near the Slough.
Members of the Glenview Middle School Mariachi Band will perform, and current Latinx Unidos leaders Amanda Corona '19 and Crystal Salazar '19 will speak at approximately 10:30 a.m. Light refreshments will be served.
Amanda Corona '19, president of Latinx Unidos (LU), met her best friends through the group. Corona said, "Without LU, I wouldn't have found the right niche on campus. It's helped me meet other people whom I would never have met otherwise. It gives me an outlet to interact with students and staff who are passionate about things similar to me."
Crystal Salazar, vice president, said, "This year, talking to freshmen [at multicultural student orientation] I realized how important this club was. They felt safe, and they needed a space like LU."
"As a Latinx Unidos alumnus myself, I appreciate the sense of communidad that is fostered within the group," said Samuel Payan '10, director of multicultural student life at Augustana. "For me that was one of my most memorable experiences."
Important connections are formed at weekly meetings, group outings and volunteer events. Latinx Unidos actively mentors younger members of the surrounding community through programs like Spring Forward, a learning center that provides after school tutoring to elementary and junior high school students.
They also host events that make the campus feel a little bit more like home. For example, Latinx Unidos runs La Virgen de Guadalupe annually on campus. This is Corona's favorite event.
"The event has great significance to me and my family. At school, I get to be with my LU family, and it was great to see the community come out and support this event," she said. "It's nice to see that our campus caters to a diverse set of interests."
The anniversary is bringing exciting events to this campus, all to be kicked off around Homecoming week. The club is looking forward to the mariachi band, returning alumni visits, Día de los muertos and a yearlong celebration of LU's history.
"We're a fairly new group, but we've come so far. We're one of the biggest groups on campus and we're very involved in the community," Corona said. "I'm excited to show current members that we've been here for a long time and we're going to continue being here for a long time."
For more details about the 25th anniversary celebration of Latinx Unidos, contact Amanda Corona at amandacorona15@augustana.edu or Crystal Salazar at crystalsalazar15@augustana.edu.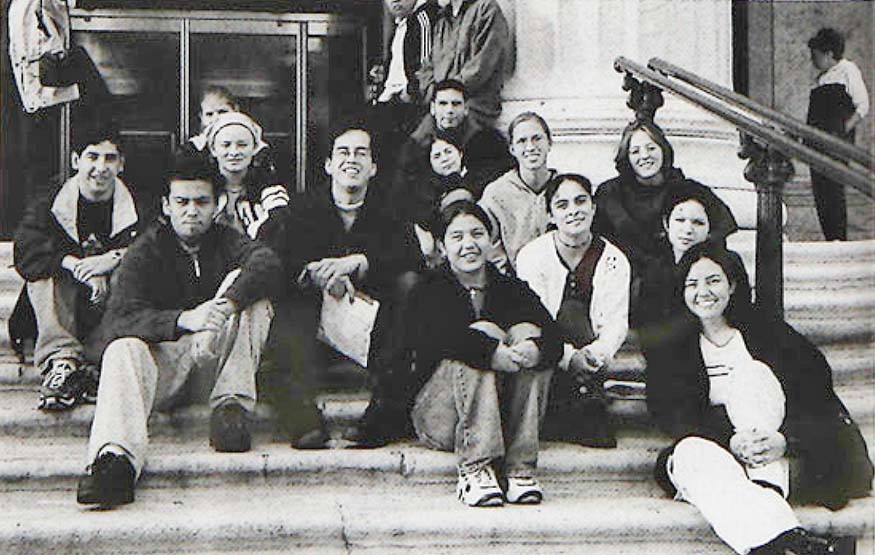 Pictured in the Latinos Unidos 1994 Rockety-I photo at top: Front row (L-R): Anna Navarro, Juan Mútinera, Sandra Cantu-Montalvo, Julio Aleman, Cecilia Gomez; second row (L- R): Alfredo Garcia, Flor Soto, Consuelo Martinez, Nicole Kraus, Roxann Ramirez, Lidia Castillo; third row (L-R): John Pollitz, Freddy Garcia, Jaime Galindo, Jose Luis-Castro, Lorena Flores, Julio Valdez, Kristin Schadewaldt, Nazario Villasetlor, Rachael Perkins, Gilverto Galindo, Jose Montes)
By Sabrina Hill '18