What I learned leaving home for the first time
For 21 and a half years, all I'd ever really known was the Quad Cities.
Sure, I went on my fair share of vacations but never for anything more than a week. And so, participating in the Texas Medical Center Summer Research Internship Program was sure to be an eye opening experience in many ways. Not only would I be getting an in-depth glance into one of the biggest research hubs in the world, but I would simultaneously get a taste of life outside of the QC.
Right away, I was struck with a myriad of firsts that I had to navigate through. My first solo airplane ride, my first time riding a city bus alone, my first time buying groceries alone, and my first time living with people that weren't my family.
For some, this adjustment would've been difficult. But I embraced it. The feeling of independence was euphoric and the new surroundings made me really excited. I hoped that the next two months would go by as slow as possible.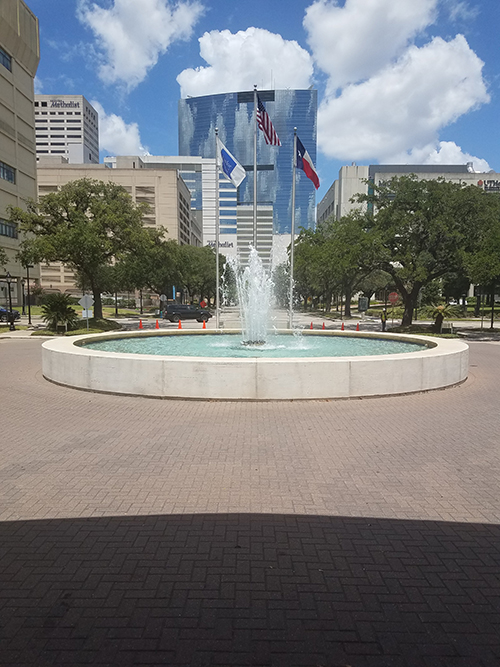 At first, it did. There was a considerable amount of downtime the first few weeks in my lab and I took advantage of it by exploring Houston.
As a runner, this was fairly easy. Every morning, I'd get up and explore a new part of the city. Herman Park was gorgeous, particularly the Japanese gardens and the friendly ducks that hung out by the nearby pond and Rice University reminded me of Augustana, given the size and nature emphasis of the campus.
Aside from running, I also explored Houston in many other ways.
I attended baseball games and concerts, enjoyed the exciting nightlife, meandered through the museum district, and attempted to try the seemingly endless number of restaurants that locals insisted I visit before I leave (despite running I still managed to gain weight).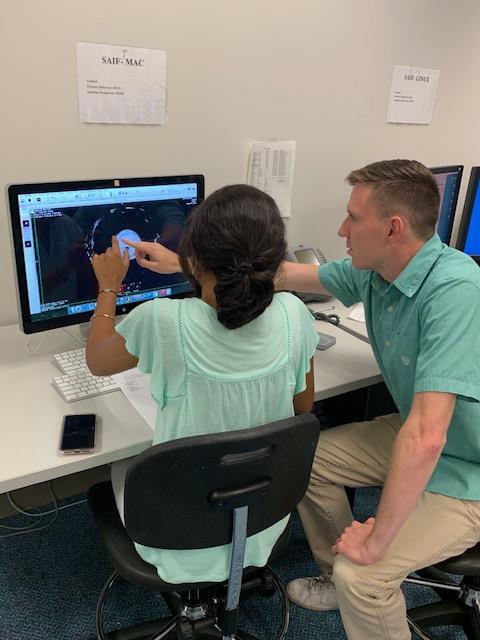 Furthermore, I found that I may be a southern boy at heart, given my quick acclimation to the heat. This, along with how much I was enjoying my research and the amazing people I was surrounded by, made me realize how much I'd fallen in love with Houston despite only being there for a month. 
I assumed it was just a honeymoon phase. It was a novel experience after all. I figured the best way to see if this love was real or not was to compare it to other cities in Texas. And so I visited Galveston and Austin to get a more in depth look into Texas.
Galveston was pleasant, and the dolphin watching boat ride I went on was a cool experience. But it didn't live up to what Houston had to offer. A few weeks later, I visited Austin and was relieved to find a thriving outdoor activity scene, something Houston lacked.
The state park I visited was gorgeous but, from what I've been told since, was nowhere near as great as some of the other ones in the area. The nightlife in Austin was pretty good too and was more centralized than Houston's. Although I only spent one day in Austin, I fell in love with the city much like I had with Houston.
This was no honeymoon phase after all. I genuinely loved being in Texas. 
By this time next year, I'll be preparing for a life in graduate school in a place that won't be the Quad Cities.
This summer in Texas has given me a glimpse into what that future may look like, giving me confidence in my ability to handle that transition and allowing me to learn a few more things along the way.
I learned that research is something I could see myself doing as a career, I learned that I'm more prepared for adult life than I thought I was, and I learned that, even though my graduate school years may not be spent in the QC, the QC will always be a part of who I am.
No ice cream place will ever compare to Whitey's, no pizza can come close to matching the uniqueness of QC style, and the memories of my family and friends back home will continue to flow through my brain like the water flowing through the mighty Mississippi. 
Before I end things, I want to offer advice to those thinking about doing the Texas Med program, a semester or J-term abroad, or simply moving away from home for the first time.
First off, do it. These are incredible experiences that, in some cases, only come once in a lifetime so take advantage of them while you can. Secondly, be patient.
Things may seem foreign and you will make mistakes, but try to learn from them and build up your confidence instead of tearing it down further. Lastly, have fun. I know I did this summer and I hope that, regardless of which adventure you choose, you do too.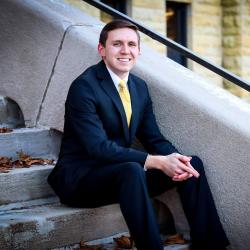 Justin Verlinden
Justin graduated in 2020, double majoring in biology and neuroscience with a minor in creative writing. He conducted research at Baylor College of Medicine, where he investigated the use of several brain imaging scans to detect early structural and functional differences in young mice with Alzheimer's, with the hope of eventually developing an early diagnostic tool for the disease. He currently is pursuing a Ph.D. in cognitive neuroscience at the University of Kentucky.