The one way to tell if your SAT/ACT scores are good enough
As a junior and senior in high school applying to colleges, the test score portion of the application was a huge stressor for me. I was worried my scores wouldn't be enough for the schools I was really interested in, until someone gave me a really great piece of advice.
My Augustana admissions counselor told me to compare my score to the average of the students at the colleges and universities I was looking at in order to understand how I fit with the rest of the students there.
You can do this yourself pretty easily by looking at the school's test score averages for admitted students on their website (you can find Augustana's here), or ask an admissions counselor to provide them. The school's test score average will give you an overview of the students you would be in class with and how your numbers compare. 
Here's how you can use it to help guide your application process: 
If your ACT or SAT scores fall within or above a school's average range, you're golden. You can feel confident in your decision to apply.
If you fall a couple points below the average, that doesn't mean you should give up on that school if it's one you're really interested in. More often than not, schools look to get a "big picture" idea of who you are and test scores are just a small part. Your writing, co-curricular involvement, and interests will all be important in addition to your tests scores and GPA.
If you fall far below that school's average, then it might be worth considering other schools with a closer academic fit. 
Your SAT/ACT test scores are really just numbers -- they don't define who you are. Don't misunderstand me; test scores are important and testing experiences shouldn't be dismissed completely by students, but don't put too much stress on yourself. Even if you don't get that perfect score, all will be well.
Most importantly, try not to compare yourself to others and their scores because they're not you. As Theodore Roosevelt said, "comparison is the thief of joy." If another student has better scores it doesn't mean they're more likely to get into a school than you. 
Test scores are helpful to schools, but there are other things that schools like Augustana look for in a student. The students themselves are more important to Augie than the score they got on their standardized test. Don't just take my word for it, ask the college! 
If you're really concerned about your test scores preventing you from getting in, you don't have to submit them. At Augustana we have a test-optional opportunity for students who choose not to report their test scores because they think their grades and classroom performance are a better indicator of their academic ability.
There are a few requirements that you have to meet in order to be a test-optional candidate. Students must have an unweighted high school GPA above 3.0 and complete an admissions interview. 
But be sure to look at the averages scores of admitted students before you decide to take this  extra step. Your score might be fine as is. Just know it's an option if your scores fall far below the school's average. 
Want to learn more about the Augie and our admissions process? Get more info now.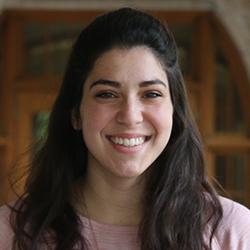 Emily Graziano
Emily Graziano is a senior from Arlington Heights, IL. She's majoring in Communication Studies and Business Administration - Management. 
On campus she's involved in Jenny Lind Vocal Ensemble, Augie Catholic, Augustana Campus Ministries, Zeta Phi Kappa Sorority, Advertising Developers, Mortar Board honor society, and she's a student working for the Office of Communications and Marketing and the Office of Admissions.