Coping with stress during the holidays
I often fantasize about the holiday break, dreaming about central heating, Christmas lights, a sofa, pajama pants and a TV. Modes dreams, I know. But the time-off my job affords me played an important role in accepting this position.
I value my time— more specifically— I value my free time. I love my job, but I also love my time-off. However, when I think about the holiday break, I'm not thinking about driving up and back from Chicago three times with a 21-month old boy who loves the same song on repeat for hours (I need to make him watch Jaws so he learns to fear the word "shark"), or spending money on stuff because I am a sucker for door-busters. 
Put simply, the same major stressors that bury us during the school year continue to stress us out during the holidays: time, money and family.
So what can we do to cope with the festival of stress that the holiday season merrily inflicts on us? The first thing we can do is manage our expectations. 
Without a realistic mindset, we often feel trapped in disappointment, resentment, bitterness and self-pity. None of which help us celebrate the holidays or feel a sense of place and fellowship. We have to prepare for the the holidays and not let our guard down so much that we feel mistreated when something unexpected happens or something doesn't go our way. 
We also need to pay attention to our habits.
I like to indulge during the holidays, i.e. eat a ton of chocolate-covered pretzels and Godzilla a gingerbread house or two, but I also realize I'm relaxing my eating habits, and I'm mindful about maintaining my exercise routine.
I sometimes kid myself about sleeping in, but my sleeping habits are my infant's sleeping habits, and he sucks at sleeping (which I should probably be concerned about because sleeping is super easy).
Regardless of our circumstances, it's important to pay attention to our eating, sleeping and drinking habits over the holidays and be mindful about what we're comfortable with changing and keeping some semblance of wellness. 
Finally, for those who are lonely or struggling with feelings of depression and anxiety, the holiday season is more than just stressful, it can be painful.
For this reason, if you are in therapy, you should continue therapy over the holiday season. If therapy is unavailable to you, you should explore different types of self-help or support groups to instill hope and a sense of belonging during the break.
We have a variety of different self-help resources on our website for those in need. 
The holiday season  is a time without school, but it's not a time without stress, so we need to make sure to prepare ourselves in order to thrive and rejuvenate during the break. Below are some helpful blogs about well-being during the holidays that discuss ways to prepare our selves for holiday joy. 
Eight tips for mental wellness during the holidays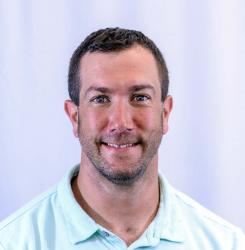 William Iavarone
Director of Counseling