Why I transferred to Augustana
When I was a senior in high school, choosing a college was a daunting task that loomed over my head for the entire fall semester. 
The school I chose would pave the way for the rest of my career, and that seemed like far too big of a commitment to make for a 17-year-old with no clue what that career was going to be. I was overwhelmed. 
When I finally made a choice and committed to a four-year university, it was like a weight had been lifted off me. But choosing a college for the sake of mental relief ended up putting me right back in the same situation a year later.
College is more than academics and a beautiful campus. I learned that lesson over and over again during my freshman year when I found myself restless, lacking opportunities to explore and in need of guidance. 
I discovered my passion for education along the way my freshman year and wanted to get into the local schools. But I spent a long time looking for opportunities and found the real-world experiences and hands-on exposure that I needed weren't available.
The call to education spurred me to research transfer opportunities. As a student at a liberal arts institution already, I gravitated toward finding another school with a liberal arts education that could help me become the best educator possible. 
I initially found Augustana because of its incredible education program. The new teacher placement rate brought me to campus, but what made me uproot my life and stay was the limitless potential for growth it offered all of its students, including transfers. 
As a transfer student at Augustana, everyone worked hard to catch me up on all of the things the campus had to offer me that I had missed in a year at another school. I jumped from a school with no off-campus extracurriculars to Augustana's activities fair that had me out and exploring the Quad Cities in the first few days I was here. 
I came to Augustana as a sophomore and looking back now as a senior, I've been involved in eight organizations, held three leadership positions, completed two internships with the help of CORE and Augie Choice and spent 90+ hours observing and participating in classrooms in the Quad Cities area getting hands-on experience in my career field. 
Augustana made chasing my passions a possibility and gave me the experience to get there.
Making the decision to start fresh at a new school as a transfer was scary, but Augustana made it an easy choice. The opportunities here and the staff who were so willing to help get me involved and start moving toward my future made transferring a painless process that I would do again in a heartbeat. 
I've never thought I was good at making big decisions, but transferring to Augie was an easy decision with the best outcome I could have imagined.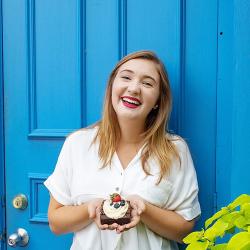 Katie Fues
Kathleen Fues is a senior student at Augustana, class of 2020. She's from Crystal Lake, IL and came to Augustana as a transfer student from another four-year university during her sophomore year. She's studying secondary and middle grades education and English. She hopes to teach upper middles school after she graduates. 
During her time at Augustana, she's been a part of SAGA, HerCampus, Epsilon Sigma Alpha, and Chi Alpha Pi. She's enjoyed working the office of admissions as a student ambassador for prospective students and spending time working clinical placements in local schools. 
She is currently student teaching in Bettendorf.