Senior to senior: a spring and summer checklist
As a current senior here at Augie, I know the last semester of senior year is full of emotions. For many, it is a scary time as they anticipate a time of change and new experiences. Others find comfort with the idea of moving on to a new chapter in their lives. Whatever the emotions you are feeling, the one thing in common is how fast time seems to pass during these final few months. 
 
Focus first
The first thing on the checklist is to stay focused. Although senioritis may be creeping in, you must prioritize finishing the semester off strong. Try your best to balance school work while also enjoying extracurricular activities with friends. 
Make a list of goals to help organize the things you want to accomplish before finishing your senior year. Some goals could include, but are not limited to, finishing with good grades, completing a senior project, or finally trying an activity you've been wanting to try. 
It is easy to lose track of time during the final months of senior year, with prom, graduation, and other big events. Stay focused and finish strong!    
 
Summertime! 
Finalize your summer plans. Will you be working a summer job, volunteering, or doing something productive? If you're looking to make some extra money, seek out a summer job. Many students have summer jobs or partake in an internship even before college.
You can volunteer in your community! There are also so many volunteer opportunities during the summertime. This could be a great way to learn more about a field or major you may be interested in or simply help out in the community. It is also great to learn more about your community before leaving for college. You will have a greater appreciation for home when you are away and missing it a little.  
If you're looking forward to having some time off of school and relaxing, that is great too, but try to find a way to incorporate some useful activities. For example, you could do research on the city you're attending college to find things to do once you move. Or plan ahead, look at possible classes you'd like to take or extracurricular activities you'd like to participate in. 
There is so much to do during the summertime, make the most out of your time! 
 
Enjoy your summer 
Whatever your summer plans may be, remember to enjoy yourself surrounded by your friends and family. College is right around the corner full of new adventures and exciting changes. Soak up all the moments at home while you can. If you can't wait to get to campus or are still deciding which college to attend, use the early summer to check out a summer visit day or start designing your residence hall room! 
These next few months will fly by for both of us! Make sure to soak it all in and not stress too much. I wish you the best of luck!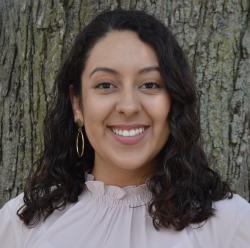 Berenice Campos
Berenice Campos from DePue, Ill., is a senior majoring in business management, marketing and Spanish for professional use. She is involved in Chi Alpha Pi sorority, Camp Kesem and Buhos (ESL). Berenice is also an Admissions ambassador.