Classes
The Swenson Center offers fun learning opportunities for students of all ages! We offer Swedish language classes, craft workshops, and a Nordic Book Club. Learn more by expanding the sections on this page, or by following the events section on our Facebook page.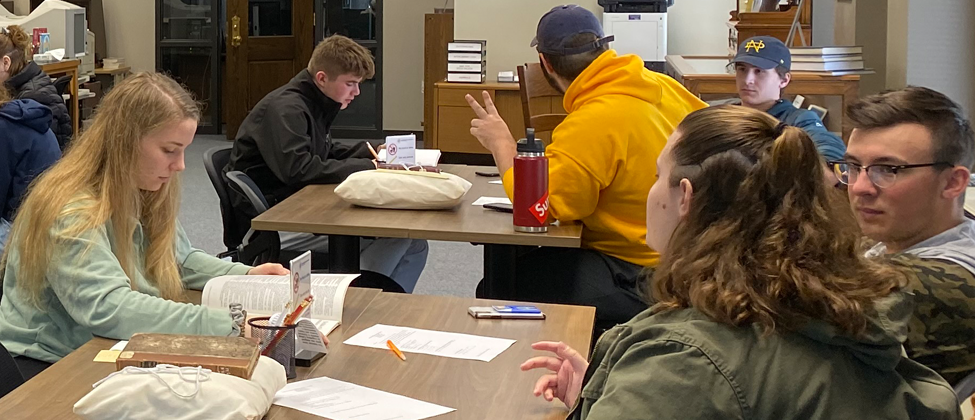 Swedish Language Classes
Enrollment is now closed for summer 2020 classes
Join the Swenson Center for summer virtual community Swedish language classes.
These classes are designed for community members wishing to learn the Swedish language for travel, personal enrichment, or to honor their heritage. Classes meet once a week for 60 minutes over 6 weeks. Students will learn skills in reading, writing, listening comprehension and speaking. 
Classes will be held virtually. Students will need a computer with a microphone, speakers and camera, internet access, and a Zoom account (https://zoom.us). 
Enrollment is set at a minimum of 5 students and a maximum of 20. Tell your friends! If classes don't make enrollment they will be canceled. 
Register online by June 2.
Class Levels
Beginning Adult I -- FULL as of 5/30
Want to learn Swedish for the first time? This class is designed as an introduction to the basics of grammar and conversation in the Swedish language. We will use a workbook (see below) to gain skills and confidence in this new language. 
Ages: 12+
Instructor: Dr. Kimberly La Palm
Time: Tuesdays, 6:00-7:00pm
Dates: June 9, 16, 23, 30, July 7, 14
Cost: $115 Swenson Center member/$135 nonmember 
Beginning Adult II
Want to continue your Swedish language skills? This class is designed for those who have some knowledge of Swedish and want to build on their foundational skills. We will use a workbook (see below) to gain skills and confidence in this new language. This class is also intended as a continuation course for those who took Beginning Adult with us this spring.
Ages: 12+
Instructor: Dr. Kimberly La Palm
Time: Wednesdays, 6:00-7:00pm
Dates: June 10, 17, 24, July 1, 8, 15
Cost: $115 Swenson Center member/$135 nonmember 
Advanced Adult: Book Club
Advanced language learners can participate in our Nordic Book Club. Read titles in Swedish or English and participate in an English discussion to check comprehension. See the Book Club tab on this page for more information. 
Materials
We will use the book Basic Swedish: A Grammar and Workbook by Ian Hinchliffe and Philip Holmes, ISBN: 978-1138779570 (available from Amazon). Please purchase this in advance and have it with you on the first day of class. 
Registration, Confirmation, Cancelations
Register for classes online. Registration is confirmed upon receipt of payment. Students will be notified if the class is canceled and will receive a full refund. If you need to cancel your registration you need to do so at least 7 days in advance of the beginning of class and you will receive a refund minus a $15 processing fee. If you cancel within 7 days of the start of class or after the class has begun you will not receive a refund. 
Note: These classes are different than the Swedish language classes offered for Augustana College students, but may be taught by the same faculty members. Augie students are welcome to sign up for the Swenson Center language classes, but they will not receive college credit and this class will not count toward the college language requirement.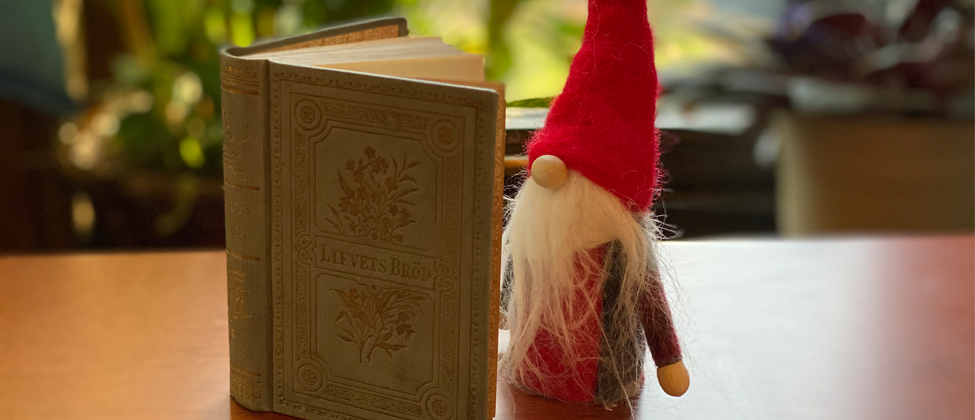 Book Club
Read books on Nordic topics or by Nordic authors and participate in a guided discussion with other readers. We will provide coffee and tea and a welcoming environment. 
We often try to pick titles available in both Swedish and English, with the discussion in English. This is a great option for advanced Swedish language learners to continue practicing their Swedish reading skills. Non-Swedish language learners are welcome to read the title in English!
Didn't have time to finish the book? We get it. Join us anyway to get inspired to finish the book! 
Ages: 16+
Facilitator: Lisa Huntsha, Swenson Center archivist/librarian
Date & Time: Second Tuesday of the month, 6-7pm 
Location: Swenson Center reading room, Denkmann Memorial Hall, Augustana College, 3520 7th Ave, Rock Island, IL 61201.
Cost: Free for Swenson Center members and Augie students/$10 nonmember
Register today! Register online, call 309-794-7204, mail a check made out to "Swenson Center," or stop by the Center. 
Upcoming Titles
August
A Drop of Midnight by Jason Diakité.
"World-renowned hip-hop artist Jason "Timbuktu" Diakité's vivid and intimate journey through his own and his family's history—from South Carolina slavery to twenty-first-century Sweden." --from Amazon
Book Club meeting: August 11, 2020, 6:00-7:00 p.m. Central
September
The 100-Year-Old-Man Who Climbed Out the Window and Disappeared by Jonas Jonasson
"A larger-than-life old man with a fondness for vodka goes on an unexpected adventure in this whimsical novel -- perfect for fans of Forrest Gump and A Man Called Ove." --from Amazon
Book Club meeting: September 8, 2020, 6:00-7:00 p.m. Central
Past Titles
July
Swedish Chicago: The Shaping of an Immigrant Community, 1880-1920 by Anita Olson Gustafson. 
"Between 1880 and 1920, emigration from Sweden to Chicago soared, and the city itself grew remarkably…Chicago influenced these Swedes' lives in profound ways, determining the types of jobs they would find, the variety of people they would encounter, and the locations of their neighborhoods…This engaging study will appeal to scholars and general readers interested in immigration and Swedish-American history." --excerpt from Goodreads
June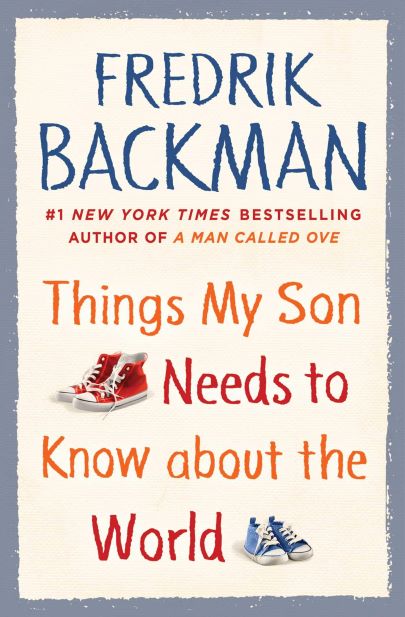 Things My Son Needs to Know About the World by Fredrik Backman, translated by Alice Menzies (Swedish title Saker min son behöver veta om världen)
"The #1 New York Times bestselling author of A Man Called Ove shares an irresistible and moving collection of heartfelt, humorous essays about fatherhood, providing his newborn son with the perspective and tools he'll need to make his way in the world." --from Amazon
May
Canceled due to COVID-19. 
April 
Canceled due to COVID-19.
March 
A Nearly Normal Family by M.T. Edvardsson, translated by Rachel Willson-Broyles (Swedish title En helt vanlig familj)
"M.T. Edvardsson's A Nearly Normal Family is a gripping legal thriller that forces the reader to consider: How far would you go to protect the ones you love? In this twisted narrative of love and murder, a horrific crime makes a seemingly normal family question everything they thought they knew about their life—and one another." --from Goodreads
February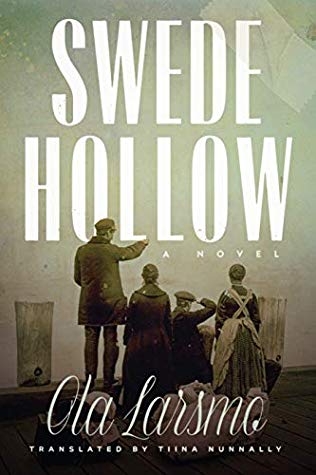 Swede Hollow: A Novel by Ola Larsmo, translated by Tiina Nunnally (Swedish title Swede Hollow)
"A riveting family saga immersed in the gritty, dark side of Swedish immigrant life in America in the early twentieth century" --from Goodreads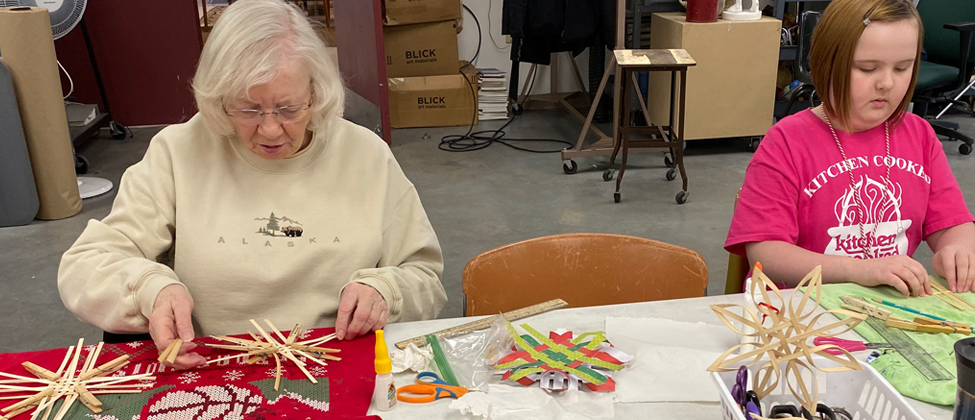 Crafts Classes
Stay tuned for upcoming classes!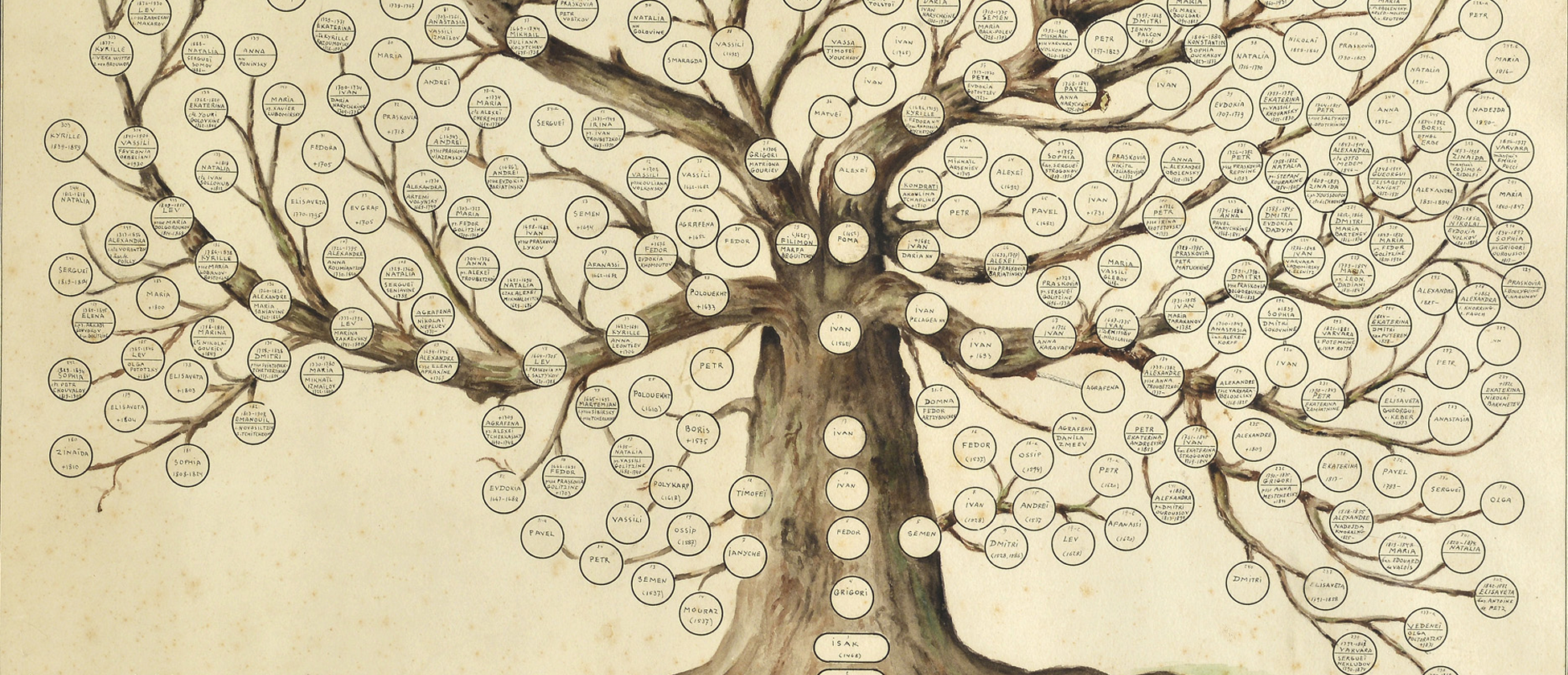 Genealogy Classes
Postponed until September 26, 2021
SwedGenTour
Sept. 26, 2021, all-day, Cost: TBD
We welcome the return of the popular SwedGenTour, a group of professional genealogists from Sweden who will give lectures on Swedish genealogy and searching records. The group will also perform one-on-one lookups for participants. Schedule will follow. Pre-registration will be required.