The importance of social distancing
Dear Augustana students:
We hope you are doing well, staying healthy, and finding ways to rest and find joy during this unique moment in time. As spring break comes to a close, we wanted to share some important updates.
First and foremost, with the governor's stay-at-home order still in effect, traditional daily on-campus operations at Augustana will remain closed. It's probably hard to imagine Augustana with PepsiCo, the Westerlin Activity Center, Carver, the Olin Center, Bergendoff and all of our other academic buildings locked, but they are. 
Only essential staff such as employees in dining, police and public safety, and facilities will be working from campus. Most college employees are working from home now.
We are all urged to perform social distancing, and college students are not in any way exempt from that request.  
While there are no reported cases of COVID-19 on Augustana's campus, the number of reported cases in Illinois and around the country continues to rise, and social distancing is extremely important. The best way to practice social distancing is by not returning to campus.
For the limited number of students approved to stay in the residence halls, living in the Augie neighborhood in Rock Island, or living in close proximity to others elsewhere, please remember this guidance from the Center for Disease Control:
• Don't congregate with others. Avoid mass gatherings.
• Maintain distance (approximately 6 feet or 2 meters) from others when possible.
• Wash your hands very often, and avoid touching your face.
• Remember: One person's negligence can infect hundreds of people.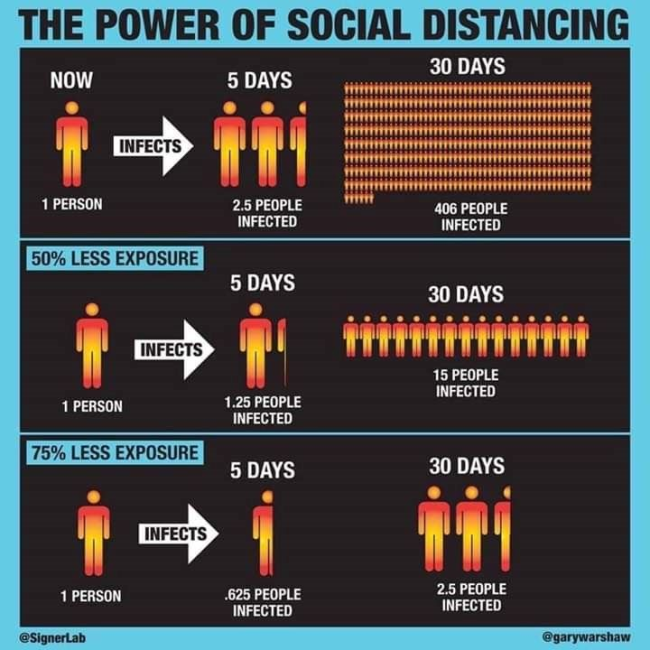 Please don't host parties or gatherings in your residence hall rooms or off-campus houses. As much as possible, limit trips to grocery stores and gas stations. Postpone travel plans. And forgo group workouts.   
Like me, you want to return to "normal" as quickly as possible. You want to start planning for a live, in-person graduation ceremony and resume student activities on campus. The best way to move in that direction is by practicing social distancing.
Thank you to those who are adhering to expert recommendations and being leaders at Augustana and in your respective communities by modeling social distancing. 
More information about future Residential Life move-out opportunities, ways to engage counseling services remotely, and how to stay connected to Student Life at Augustana while being away from campus will be shared next week. 
Wishing everyone the best as classes resume through distance learning on Monday.