Campus update for Sept. 30, 2020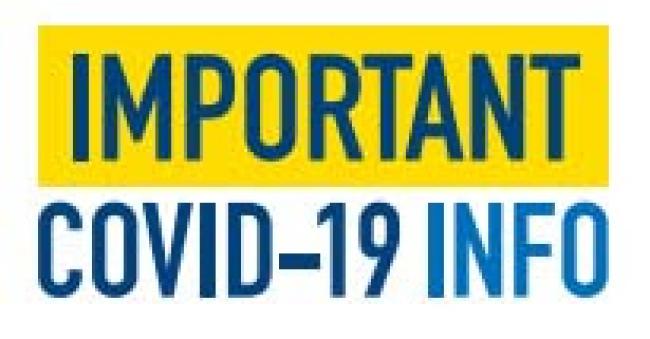 If you get a call or message from one of our 17 contact tracers, please answer. So far this school year, our team has made nearly 400 calls!
Our contact tracers are all college employees. Their job is to let people know if they have been in contact with an infected person, or someone who may be infected. They are busy but feel free to ask questions if you get a call, and they will explain our procedures.
We're working from guidelines from the Centers for Disease Control and the Illinois Department of Health, among others.
We know you know how important contact tracing is to slow and prevent the spread of COVID-19.
---
Today's updates: 
• Reminder: Drop-in remote tutoring on various subjects is available and free to all students. 
• Waiting for the campus shuttle? You won't have to wait too long, because it makes a circuit of campus every 15 minutes.
• The Quad Cities Eating Disorders Conference will take place virtually Oct. 10, open to all. Thanks to Farrah Roberts, director of student well-being and resiliency, for sharing.
Today: Quad Cities College Career Fair continues through 3 p.m.; InterVarsity Community Night 7 p.m.; Wednesday Night Worship 8 p.m.; Camp Kesem first meeting 8 p.m.
Thursday: Business Club: Claudia Zerdin '18
---
If you are like most of us and have never heard of spikeball, check out this article in the Augustana Observer. Spikeball is a hybrid of volleyball and four square played between two teams of two. Looks fun, and it doesn't take much to equip and play.
---
#fallingforaugie photo contest
It's getting to be the time of year when everyone is taking pictures of fall beauty on campus. Share your photo using #fallingforaugie  (or by direct message) and win an Augie Prize box. If you are a remote learner, you are welcome to send in a photo from last year.