Campus update for Sept. 25, 2020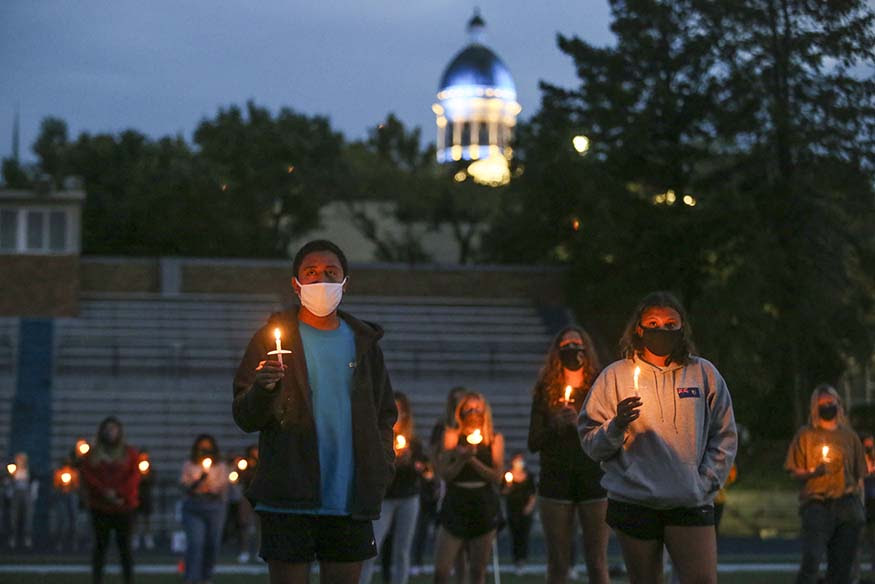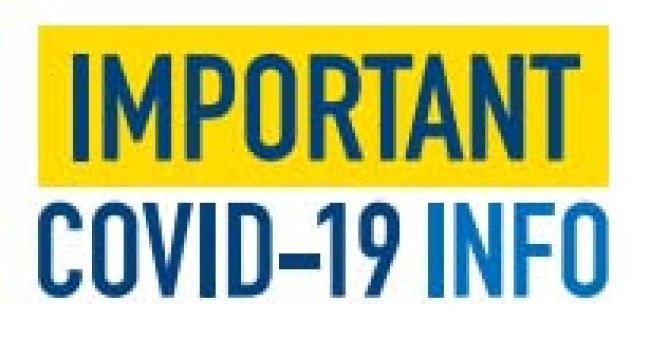 Decision on dates to come
Augustana College will make a determination about important dates associated with J-term, the 2021 spring term and 2021 spring break as soon as possible and no later than Nov. 1, 2020.  We understand individuals need this information for various reasons, including to make travel plans, and we want to be thoughtful and transparent in the process.
Note: There will be a campus briefing at 3 p.m. Monday on the latest COVID-19 dashboard numbers and alert levels.
---
Today's updates: 
• Pick up a free Vikings Take Care sign in Founders circle while they last!
• Sign up to become a public health major or minor by Oct. 7.
• Student Government Association is offering lots of ways for you to get involved: public relations team, proxy senator positions and advisory board.
• The annual Upper Mississippi River Conference is all virtual this year. Among other sessions, hear our Dr. Matt Fockler at 2 p.m. Oct. 22. His topic: "Two Missississippis: A Historical Geographic Exploration along the Upper Mississippi River since the Great Depression."
Today: College Republicans 5 p.m.; Global Connections meet-and-greet 6 p.m.
Saturday: Fishing Club 9 a.m.; OSL Fall Festival 3 p.m.; L.O.V.E. meet-and-greet 6 p.m.
Sunday: DAT Poetry Lounge open mic 5 p.m.
• Groups looking for members:
---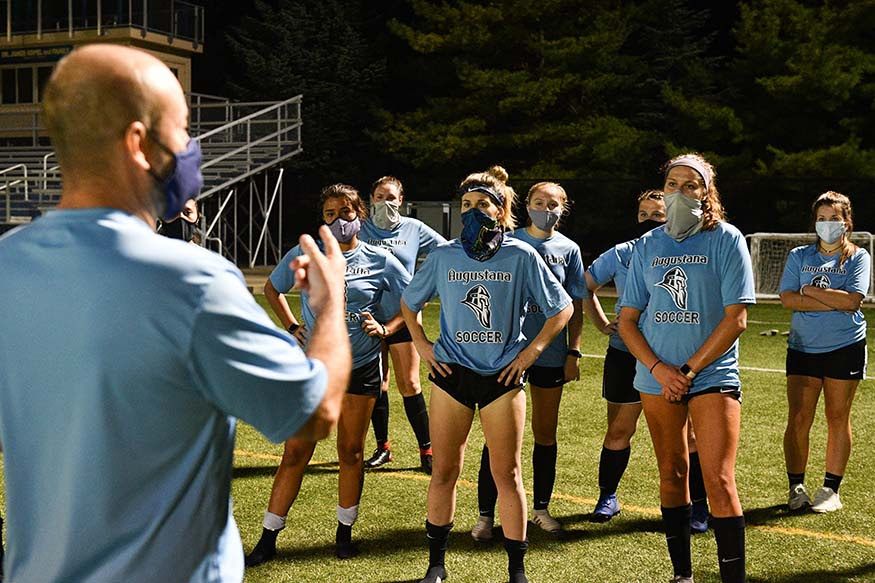 A passion for their sport
The team listens intently to soccer Coach Scott Mejia at a practice this week.