Campus update for Oct. 7, 2020
Oct. 7, 2020
What is truth? We've got a day for that
Symposium Days are a whole day when you get to talk and think about a serious question along with your community.
This time the question is, "What is truth?" And we have four keynote speakers who will have different and interesting ideas on that, including Julie Otsuka, who wrote this year's Augie Reads book, "When the Emperor Was Divine."
Symposium Day is Saturday, Oct. 17. Keep an eye out for the program!
---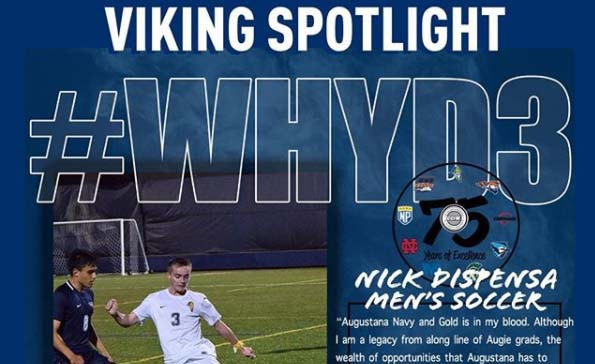 The College Conference of Illinois & Wisconsin (CCIW) is running #WhyD3 Wednesdays to  feature student-athletes and why they chose their college. Today we feature Nick Dispensa and Jenna Dvorak from soccer.