Campus update for Oct. 30, 2020
Oct. 30, 2020
Wear your mask on Halloween!
Many traditional Halloween activities can be high-risk for spreading viruses, and COVID-19 numbers across the Midwest are rising.
Don't let up on safety. Wear your costume, but also wear your protective mask and keep your distance.
Celebrate with your usual small group of friends. Remember, keeping your circle of friends small can help limit your exposure and your ability to spread COVID-19 to others.
Please consider staying on campus.
---
Distance learning for J-term and spring semester
You haven't missed it in your inbox. Plans are still coming together for those of you who want to register for distance learning for J-term and spring semester. 
Please watch your email for details and the request form. We anticipate the form will be emailed next week.
---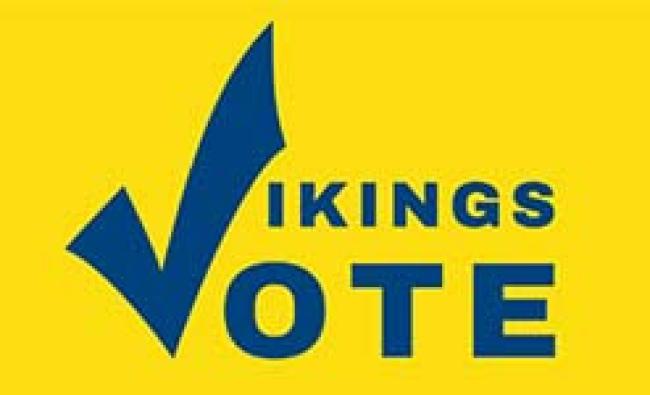 Not registered? You can still vote
On Election Day Nov. 3, the polls are open from 6 a.m. until 7 p.m.
If you are not registered to vote in Rock Island County, you can still do so, even on Election Day. Here is how, and also how to find your polling place.
• • • 

Election Day is always exciting, but can be stressful. If you are feeling unusually anxious or depressed, remember that our Students.Care service is available 24/7. 
You can receive immediate mental health support or schedule a virtual counseling appointment.
---
Today's updates: 
• First-year students, the list of FYI 102 courses looks great! Before you register for spring, review these options and choose five or six that interest you. Meet with your advisor at your earliest opportunity.
• If you were planning to get in the Bocce Ball Tournament, note that it has moved to Nov. 7. 
• Campus Recreation is asking you to fill out an interest survey on HIT (high intensity training), Cross-Fit and other suggestions for group classes.
• Check out Student Saturdays by SAGA contributors. Maybe you should join in.
Today:  Cookies with Chi Omega Gamma 5 p.m., SGA meet-and-greet 6 p.m., Delta Omega pre-rush event 6 p.m., Tragical History of Doctor Faustus 7:30 p.m., comedian Eric O'Shea 8 p.m., Halloweeniewire 8 p.m.
Saturday: Sigma Kappa Tau event 1 p.m., Pumpkin Patch, 2 p.m., Phi Omega Phi event
2 p.m., Doctor Faustus 7:30 p.m.
Sunday: Mass 10:30 a.m., Dia de los Muertos noon, Doctor Faustus 1:30 p.m.
---