Campus update for Oct. 28, 2020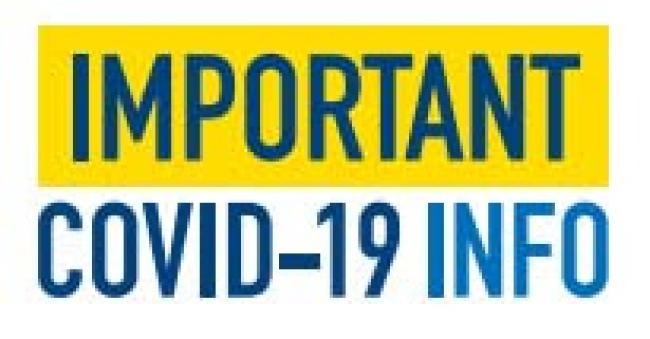 Here is information about move-out for the 2020 winter break, re-opening and related topics. If you have a question that is not answered here, email Residential Life or call 309-794-2686.
Key points: 
→ All classes after Thanksgiving will be fully remote.
→ If you plan to leave for Thanksgiving, you should check out by noon Nov. 26. If not, complete the "Winter Break Housing Request Form" at housing.augustana.edu before Nov 9. 
→ If you leave for Thanksgiving, you should NOT return to campus until the beginning of J-term (if you are taking a J-term class) or spring semester. This is to help prevent the risk of bringing the virus back to campus after the holiday.
---
For 'Faustus,' the show does go on
Our theatre faculty and students faced the same difficulty this fall as other theatres worldwide: How to present their work under the limitations of a pandemic?
The answer is a limited run of live performances of "The Tragical History of Doctor Faustus" with widely spaced seating, and a recorded virtual show for anyone. We're fortunate to have our own colleagues, Fresh Films, on hand to create a high quality video of a live performance.
"Faustus" will be performed live Thursday-Sunday at the Brunner Theatre Center on campus for students, faculty and staff only. The recorded virtual performance will be offered at 7:30 p.m. Nov. 7. Learn more and reserve your seat!
---
Take a moment tonight in the chapel
Wednesday Chapel is held every week at 8 p.m. in Ascension Chapel, Founder's Hall. 
Tonight's special theme is peace. In a time of uncertainty and unrest, Campus Ministries wants you to know that everyone has a place here on campus.
---
Today's updates: 
• What does beauty mean to you? The MJMC 411 Seminar in Media class is asking for help with a body positivity campaign. Class members will be taking a photo of individuals on campus and asking them on video what beauty means to them. Sign up.
• Vikings United: Continuing the Dialogue will offer a talk on American racial history, group video viewing and discussions from 11 a.m.-2 p.m. Saturday. 
• The Tredway Library has posted "Book it to the Tredway Library" about the upcoming book display, library programs and a virtual murder mystery.
• For health and safety reasons, this year's Hispanic Film Festival has been canceled. The World Languages, Literatures and Cultures department plans resume the festival next year. 
Today:  Black/African-American Career Professionals 4:30 p.m., S'mores with Sigma Pi Delta 7:30 p.m.
Thursday: Latin American and Latinx Studies open house 4:30 p.m., Business Club with Lynda Barr '87 4:30 p.m., Chi Alpha Pi pre-rush event 6:30 p.m., The Tragical History of Doctor Faustus 7:30 p.m. Astronomy Club 8 p.m.
---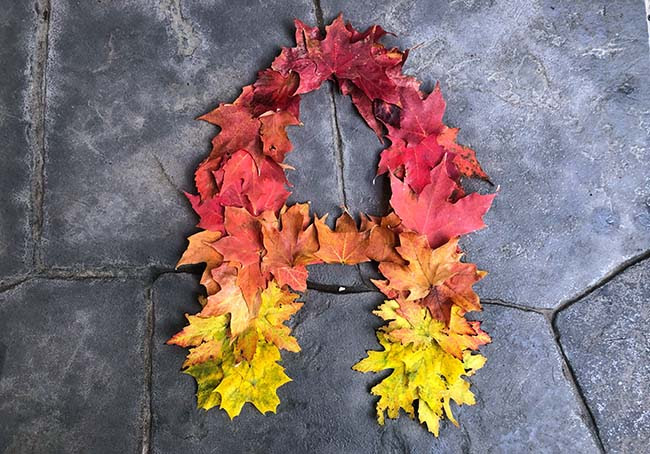 Still #fallingforaugie 
Senior Rachel Oliver created this autumnal A for Instagram. You can still share your fall beauty photo using #fallingforaugie  (or by direct message) and win an Augie Prize box. If you are a remote learner, you are welcome to send in a photo from last year.