Campus update for Oct. 21, 2020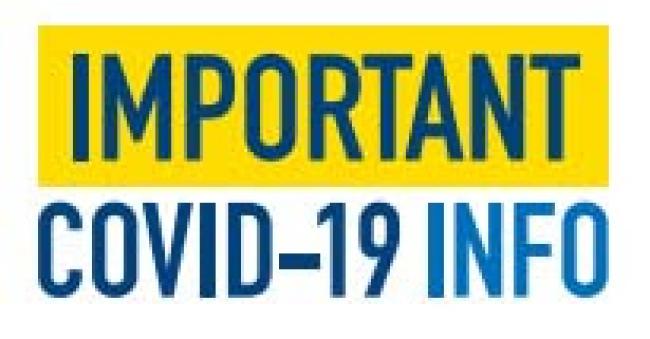 Testing passes 2,000
As of Oct. 20, the college has done 2,013 COVID-19 tests of students and employees on eight consecutive Tuesdays at the PepsiCo Center. 
Of the 2,013 tests, there have been 11 positive tests. (This figure does not include those who were tested at other locations and self-reported their results.) Our testing is done through Genesis Medical Center. Results are posted every Monday on our dashboard.
New volunteers for Augustana's testing program are always welcome. You can sign up at any time.
Free COVID-19 drive-through and walk-up testing will be available from 9 a.m.-5 p.m. Oct. 31 and Nov. 1 at the nearby Camden Centre, 2701 1st St., Milan, Ill.  Any Illinois resident may get a test. There is no need for a referral. Take a photo ID.
Also, for anyone who has symptoms, testing is available through the Augustana Convenient Care Clinic on campus or at the Genesis Convenient Care Walk-In Clinic, 3900 28th Ave. Drive, Moline, Ill.
---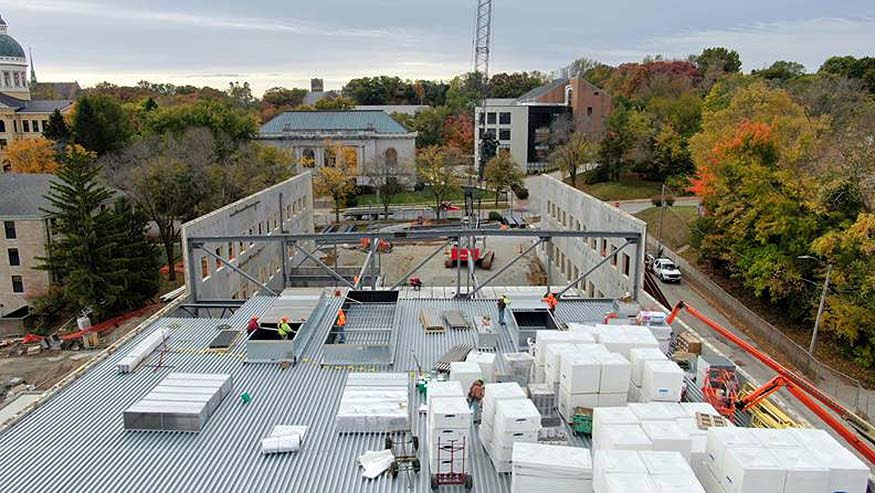 Looking at Lindberg: Snow was in the air this week but work is continuing on Augustana's newest building, the Peter J. Lindberg, M.D., Center for Health and Human Performance. → See more photos and read the latest
---
Today's updates: 
• If you missed a session on Symposium Day, most of them are still available on Moodle, plus the forums where people shared their ideas and reactions. Also, here is Dr. Lendol Calder on Why We Forgot the 1918 Flu: A Historian Looks at a Century of Pandemics.
Today: SGA office hours 12:30 p.m., writing an effective resume/cover letter 4:30 p.m., pumpkin carving party 6 p.m., outdoor worship 8 p.m., Camp Kesem meeting 8 p.m.
Thursday: Pandemic Perspectives: economics and finance 5 p.m., Disability Awareness "TED" talk 5:30 p.m. 
---
There will be a flu shot clinic for students from 9 a.m.-2 p.m. in the art gallery area of Centennial Hall this Friday, Oct. 23. 
You do not need an appointment. Just print and fill out the medical consent form, and bring a photocopy of your insurance card (both sides) and a photo ID. Vaccinations will be given on a first-come, first-served basis; there is a limit of 250.
If you have a listed insurance provider, your shot is covered. Otherwise the cost is $35.
You also can get a flu shot at Augustana Convenient Care on campus Mon-Sat.
It is more important than ever to get a flu shot because flu and COVID-19 viruses both are likely to spread now. A flu shot won't prevent COVID-19, but it could help your doctor differentiate between the diseases if you develop symptoms.
---
Learn about Augie's brand personality
Faculty and staff are invited to learn more about our efforts to advance the college's brand personality. Each session will be 30-60 minutes.
• Virtual planetarium open house, 2:30 p.m. Oct. 27. Explore the updated planetarium foyer. RSVP
• Mini-session on photography, 2:30 p.m. Nov. 10.  Learn about branded photography and snap your own pics. RSVP
---