Campus update for Oct. 19, 2020
Oct. 19, 2020
Increase in numbers is a reminder to take care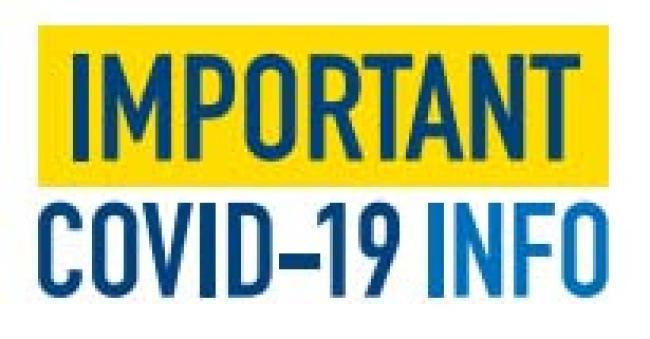 Today's updated COVID-19 dashboard shows an increase in the number of new positive cases among students and employees since last week. 
In the last seven days, 18 new cases were confirmed (15 students and three employees). The prior week there were only four. 
This recent increase should be a reminder to every member of our campus community to wear a mask, keep your distance and keep your group small. Students should stay on campus as much as possible.
---
Timely topics for a Tuesday
⇒ Get some perspective on the pandemic with Dr. Lendol Calder on Tuesday. Here's your chance to hear from a faculty member who has been honored many times for his teaching of history. (He was Illinois Professor of the Year!)
He will explain "Why We Forgot the 1918 Flu: A Historian Looks at a Century of Pandemics" at 2 p.m. on Zoom. (If you can't hear him live, watch for a link to the recorded lecture to come.)
(This is one of the annual Frieze Lecture Series. Next week Dr. Rebecca Heick, assistant professor of public health, will present "Tip of the Iceberg: Understanding the Bigger Picture of Pandemic Disease Severity.")
⇒ Then at 6 p.m. Tuesday, the Office of Diversity, Equity and Inclusion will host a virtual town hall, Racial Justice and Equity: The Politics of Identity.
Augustana panelists will include President Steve Bahls, Dr. Paul Croll, Dr. Lauren Hammond, Dr. Harwood McClerking and Dr. Michelle Wolff, assistant professor of religion. You can submit questions for the panelists in advance.
---
Hear the Jenny Lind Vocal Ensemble sing in honor of the 200th anniversary of the birth of Swedish opera singer Jenny Lind, the "Swedish Nightingale."
Scandinavian Studies and the Swenson Swedish Immigration Research Center also presented two lectures on the occasion, available on the center's YouTube channel.
---
Today's updates: 
• The virtual Study Away Fair is underway and reporting great attendance at info sessions. Not too late to sign up!
❊ The Office of International Student and Scholar Services is looking for donations of gently used winter clothes and accessories. The Share the Warmth drive will continue until Oct. 30. Drop items off at any of six locations.
• Come by the Transfer Table at Brew by the Slough between 10 a.m.-2 p.m. Tuesday and show your support for Augie transfer students during National Transfer Student Week. There will be drawings to win a free drink from the Brew!
Tuesday: Well-being lab; Improving our Relationships 3 p.m., Best Buddies meeting
6:30 p.m., Get to Know the Gray Matters Collective 7 p.m.
---