Campus update for Nov. 9, 2020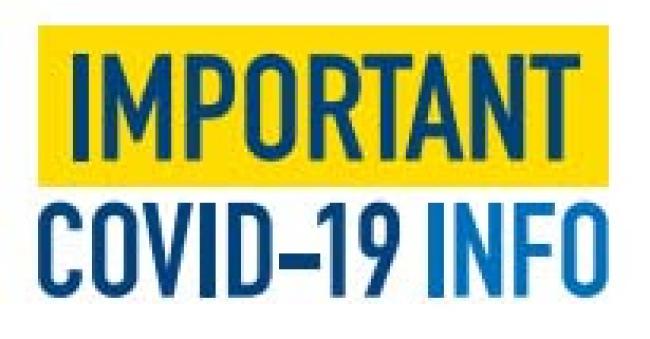 COVID-19 case numbers are rising in the Midwest and that matches what is happening on our campus, too.
Today's updated dashboard shows that we have 31 new cases of COVID-19 on campus since last week, and 113 students in quarantine, the highest numbers so far.
Remember, quarantine is used to keep someone who has been exposed to COVID-19 (but is not ill) away from others.
For students who are required to quarantine later this week, the quarantine period will extend through the Thanksgiving holiday. These students will need to decide if they want to quarantine at home or on campus.
Those who start quarantine on campus will be allowed to stay until the total number of required days is complete.
Changes in dining under COVID Alert Level 3
Everyone will need to show their Campus Clear status when entering the Gerber Dining Center and during other transactions associated with food services.
Also, check the dining center occupancy counter to avoid lines. Under the current COVID Alert Level 3, the occupancy level has been lowered from 50% to 35% capacity. If the capacity is at 35%, you will not be able to enter until some students leave.
We recommend grab-and-go options to promote physical distancing. These will be increased in the Gävle Room and at the Greens Creations salad bar in the Gerber Dining Center. Both these locations feature a daily hot option as well. 
COVID-19 testing before Thanksgiving
Many of you have asked about the availability of COVID-19 testing before winter break.
Our on-campus surveillance testing cannot accommodate any more volunteers this month. The campus clinic, and most medical offices, tests only students who have COVID-like symptoms or have a doctor's referral.
At this time, off-campus testing (without a referral) is available at select HyVee stores, Walgreens on Brady Street in Davenport, some CVS pharmacies, and AmiCare Pharmacy in Bettendorf. Check their websites for details.
Augustana Strong Task Force report
The Augustana Strong Task Force meets weekly (and sometimes more frequently) to monitor our efforts to limit the spread of COVID-19 and plan for the future. Some agenda items this fall have included:
• Evaluating campus visitor restrictions.
• Assessing the effectiveness of basic precautions such as masking.
• Determining quarantine needs for those traveling internationally.
• Assessing our surveillance testing program.  
Task force members want to finish the semester strong, and ask that you continue to mask, maintain distancing, wash your hands and keep group sizes small. (more)
---
Today's updates: 
• Students are invited to join President Bahls for the annual lighting of the campus Christmas tree on Monday, Nov. 23, at 4:30 p.m. We'll gather behind Old Main, on the Quad.
The number of guests will be limited. Guests will be selected on a first-come-first-served basis and will receive a confirmation email. → RSVP
• Dr. Rebecca Heick, assistant professor of public health, is recovering from pneumonia after contracting COVID-19 in mid-September. She is using this as a teaching moment, sharing journal entries, updates, and facts about the virus at Your Friendly Neighborhood Epidemiologist. 
• And here is Dr. Heick giving the Frieze Lecture last week on Understanding the Bigger Picture of Pandemic Disease Severity.
• Note the changes in the use of recreational facilities rules under Alert Level 3.
---