Campus update for Nov. 2, 2020
Nov. 2, 2020
New Illinois regulations restrict restaurants and bars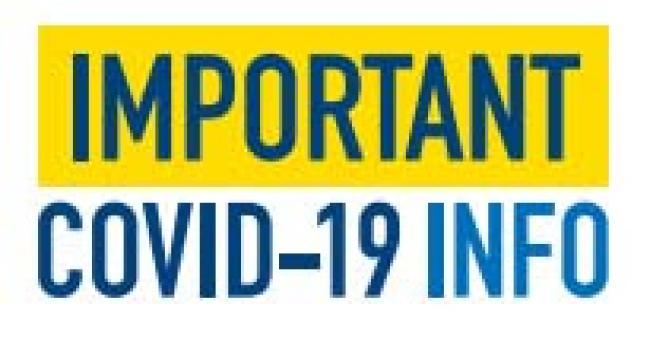 Illinois has issued more stringent coronavirus regulations for Region 2, which includes Rock Island, after the region had a positivity rate over 8% three days in a row. 
These new rules take effect Wednesday. College leaders held a briefing today about the situation. (See a transcript from the briefing.)
Indoor seating at bars and restaurants will not be allowed.
The college previously had asked students not to use indoor service at any restaurants or bars.
Now, students will be subject to quarantine and possible disciplinary action if they are seen inside restaurants and bars. This is because evidence from the Quad Cities and elsewhere indicates that not all businesses will abide by this new regulation.
Illinois is limiting meetings, gatherings and social events to 25 guests or 25 percent of the overall room capacity, whichever is less. While the restriction largely exempts colleges, Augustana will follow these guidelines in virtually all cases.
College-sponsored activities will transition to group size no larger than 25 until further notice.
The college has a small number of course sections and rehearsals that may slightly exceed 25 people. Procedures are in place to see that these are conducted responsibly.
---
Today's updates: 
• We continue to encourage you to register for Students.Care. It is available 24/7 for medical and mental health support.
• Here are details for tomorrow's general election. Remember, in Illinois you can register to vote at your polling place on Election Day. Also, President Steve Bahls shared some thoughts with you yesterday about election week.
• Club Ed is selling stickers this week as a fundraiser to help buy face masks for students at nearby Longfellow School.
Tuesday:  Finding an Internship 4 p.m., Make It OK: Mental Health 101, 4 p.m.
Wednesday: LGBTQ+ career professionals' panel 4:30 p.m.
---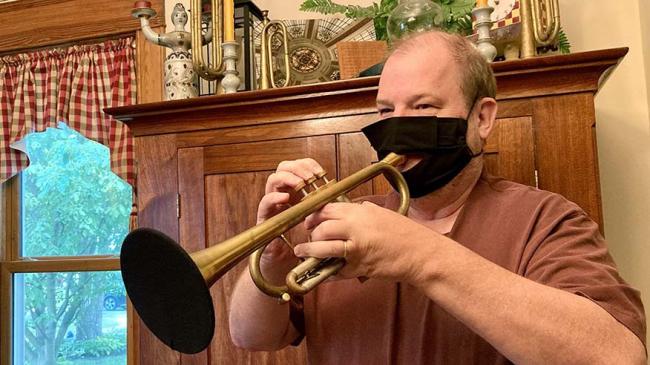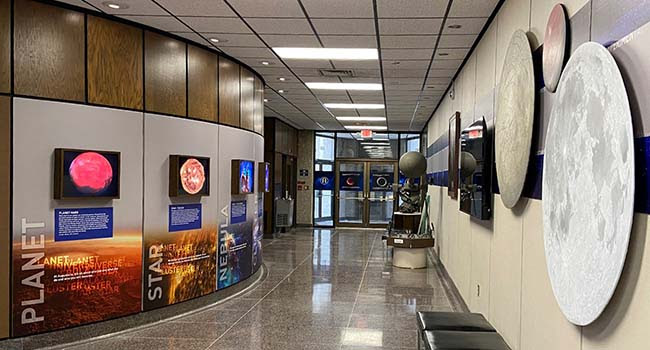 The foyer of the John Deere Planetarium has received a makeover that is out of this world. Stop in and see it!