Campus update for May 11, 2020
May 11, 2020
Dear students,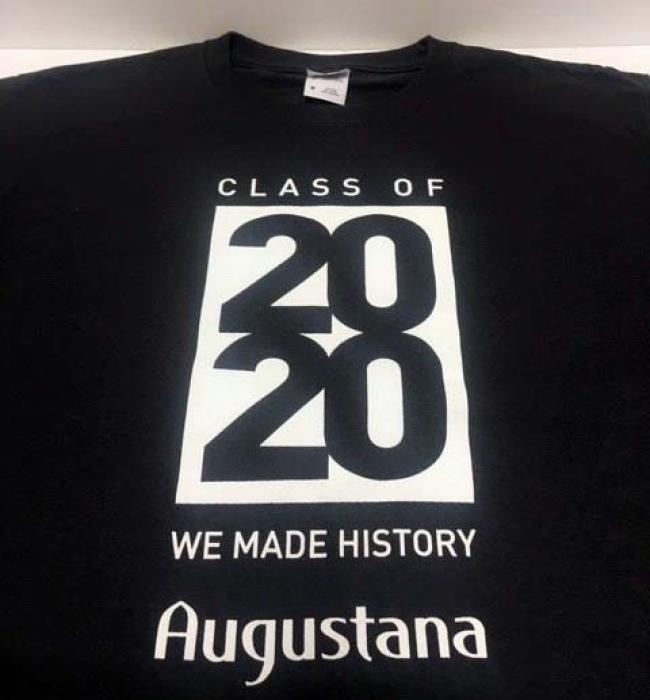 Every class of Augustana graduates has made history in some way, large or small.
This year is no different, yet it is.
Shirts now available online through the Bookstore. Yard signs coming soon! Quantities limited.
---
Udden Geology Club rocks on!
The Udden Geology Club has been meeting for the past 87 years, so members were not about to stop. 
Like other campus groups, the club has continued to gather virtually. Alumni and parents of students have been able to join in from around the globe. And there has been ukelele music.
---
Today's updates:
• We've added a 20-credit minor in linguistics, starting this fall. This scientific study of language is a natural to go with language majors, but it also pairs nicely with many other areas of study.
• Rebecca Garbe, Maria Wood and Madeline Young worked on a project this year about Native American Studies and why they think it would be a good fit at Augie. They were going to present at Celebration of Learning. Since that can't happen, we'd like to share their project with you.
• Next year, you may address Sarah Anderson '21 as the Presser Scholar. The Presser Foundation gives an award to one music student each year at selected colleges. She is a music ed major who plays violin in our symphony and also studies piano. She hopes to teach middle school orchestra and have a private violin studio.
• Campus Rec's virtual classes are coming to a close. Classes will run through this Friday only.
---
• • •
Today's video: Swim practice at home
Today's podcast: Dr. Sharon Varallo on mass incarceration, and false or coerced confessions
• • •
---