Campus update for March 31, 2021
March 31, 2021
Vaccinations available to students now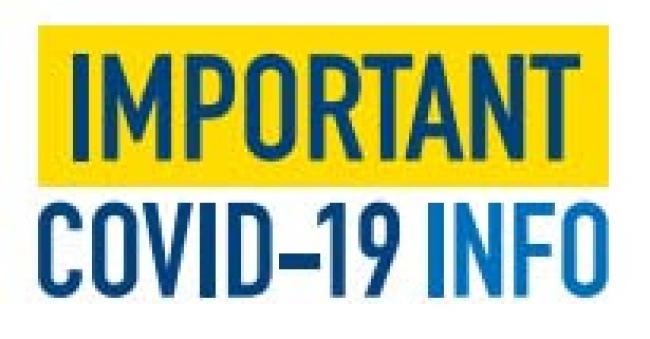 COVID-19 vaccinations now are available to everyone over age 16 — including Augustana students — through the Rock Island County Health Department. We encourage you to be vaccinated as soon as possible.
After making an appointment at the health department website, you'll get a QR code to take with you to the Camden Center, 2701 East 1st St., in nearby Milan, Ill.
If appointments are filled, check again later, because additional days and times continue to be added.
The process takes about 25 minutes, provided you have no extraordinary health risks. There is no out-of-pocket cost.
If you have a car, the trip to the Camden Center is only 15 minutes. Consider coordinating with students in your pod to share the ride.
Or use your Augustana ID to get a free ride on QC MetroLink's Route 10 (Red), which will take you directly to the Camden Center. The trip by bus takes about 50 minutes each way, and leaves from the MetroLink shelter on 6th Ave. at 41st St. 
We currently are exploring options for bringing a student vaccination clinic to campus before the end of the academic year.
---
Stressed? Counseling resources are available
Remote learning at the end of a pandemic can be challenging, given that some people you know may be returning to normal, and you just are not ready yet.

Augustana offers a variety of mental health resources you have access to remotely. Here's a list.
---
Today's updates
 Enjoy the holiday weekend: No classes Friday or Monday, and a regular schedule next Tuesday.
• The deadline to join in the annual Celebration of Learning is midnight Friday. Students from all disciplines are invited to submit proposals.
• The application deadline for first-year and transfer mentors has been extended through Friday.
• The Scandinavian Studies student award is up to $500 for an outstanding paper or project. You do not have to be a Scandinavian Studies major, but the entry needs a Scandinavian-related theme. Deadline: May 21.
• The Augustana Bookstore will be open from 1-3:30 p.m. this Saturday in case anyone going to the home football game wants to shop. Augustana hosts Millikin at 3 p.m.
• The annual International Street Fest is coming up on April 11. Performers of all types are invited to sign up for the fest. The deadline to sign up is April 7.
 Vanessa Iroegbulem, Iliana Smiser and Brie Kunstman for taking the top awards in this year's Audre Lorde Writing Prize. 
---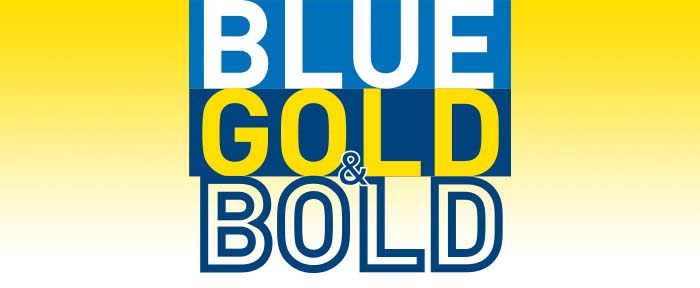 $624,066 worth of thanks!
It was not only BOLD, it was Augustana's most successful two-day online fundraiser ever!
The Blue, Gold and Bold 48-hour challenge exceeded our goal of $500,000, ending at $624,066. 
The total includes funds for specific areas:
Bergendoff renovations: $18,056
Diversity, equity and inclusion: $5,023
Athletics: $4,702
Financial aid: $3,204
Academics: $1,425
A special thanks to the 338 students who were among 1,658 people who made a gift!