Campus update for March 26, 2020
March 26, 2020
Dear students,
ICYMI: Senior Jack Harris is on our homepage with a message to high school seniors that is just as meaningful to all of us: 
"The world is not ending. We're not getting the closure that we thought we were promised, and yes, that hurts. However, by not getting these lasts, we're helping save lives.
"When's the last time the country pulled together to do anything? We're living in an extraordinary juncture in history, and you will be able to tell stories from this time for the rest of your life."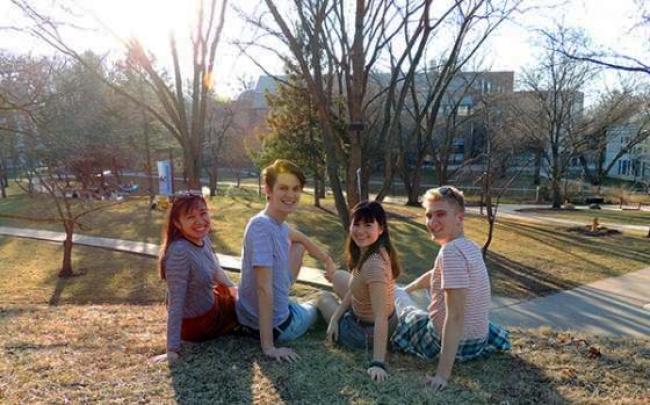 ---

Declaring a major, advising and registration
The schedule for advising and registration will continue as planned.
Students who need to declare a major should do so using the online form by 4:30 p.m.  April 1. Forms done after this will be held and processed during week 13.
Advisor restrictions will be placed on student records in week 8. Students will need to "meet" with all their advisors prior to their registration so restrictions may be lifted. Advisors will be in touch with students about appointments.
Registration times will be sent at the end of week 9. Registration groupings for each cohort will be subdivided into smaller groups. Groupings will be rotated each term.
An online add form will be available for students who cannot add coursework through Arches. Please bookmark the Registrar's forms page.
 Today's developments:
•  The Augustana Bookstore is closed but taking orders online. Items will be and shipped when it re-opens. Contact augiebookstore@augustana.edu with questions.
• Starting next week, the Mailing Center will be open from 9 a.m.-noon Tuesdays for receiving and mailing packages and letters. Be mindful of social distancing and limit your visits to essential items.
• Got PPE? Thanks to those who shared information on personal protective equipment that could be donated to health workers. (If you have PPE, please complete the inventory survey.)
All colleges and universities in Illinois have been contacted by the state about providing facilities or services to support COVID-19 emergency efforts. Augustana has agreed to do so if asked.
• Campus Cupboard will be open from 12:30-2 p.m. Friday.
• Reminder: Social distancing means staying out of congregated settings, avoiding mass gatherings and maintaining distance (6 feet or 2 meters) from others when possible. Keep this in mind if you are going to the dining hall, taking walks, using the restroom or computer lab, or when socializing.
Do not hold social gatherings in your residence hall rooms. Socialize face-to-face only in large spaces like lounges. Wash your hands and don't touch your face. Thank you!
• • •
Today's video: Bells on the Quad (ringing starts at 1:42)
Today's recipe: Augie Peanut Butter Oat Bars
• • •
Stay in touch, and walk!
Today we hear from Kai Swanson, special assistant to the president:
One of my favorite aspects of being at Augustana has always been the ability to take a 10- or 15-minute walk as a break. This gift has been recognized for generations — you can find references from students, faculty and even presidents going back more than a century touting the benefits of a few minutes outdoors on our lovely campus to clear your mind.
I would of course much rather be strolling the Slough Path or getting my heart rate up on the (110) Olin stairs, and saying "Hello" to you as we pass each other. But we can't do that right now, so as one response my spouse and I have made it a priority to get a wellness walk each day through our Rock Island neighborhood.
When we do, we take our Augie ethos with us. When we see folks walking or working in their yards, we say — from a healthy distance —  "Hello." This leads to, "How are you doing?" In a couple of cases this week, it's led to longer conversations.
When we come back, not only is our blood sugar level healthier (thanks, Dr Tim Muir, for your excellent physiology lesson), but our hearts feel refreshed for having made connections outside our fragile, limited lives.
Not everyone is in a situation, physically or geographically, to take such a walk. If that's your case, reach out to an Augustana friend, colleague or contact. Maybe one of us who can might take you with for a walk, via Hangouts, FaceTime or some such.
Please consider that. You'd be doing us a favor if you did. Because getting outside of ourselves is just as important as getting outside for a walk.
Please send comments, questions or suggestions to covid19info@augustana.edu.