Campus update for March 24, 2021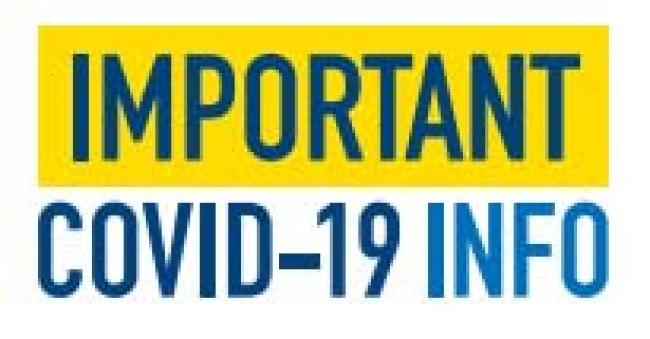 If you have not been vaccinated against COVID-19, see the Rock Island County Health Department for information about vaccination clinics.
Starting April 12, all Illinois residents age 16 and up will be eligible for the vaccine. We'll have more information about that next month.
Masks still matter

While statewide data shows the number of COVID-19 cases declining, it's crucial for us to continue with safety steps.

Masking is required on campus whether you are fully immunized or not. Experts don't yet know whether getting a COVID-19 vaccine will stop you from spreading the virus.
Vaccinated people may still become infected, but will be protected from severe symptoms.

Let's stay focused on stopping the virus by masking, distancing and hand-washing.
---
Returning to in-person classes this fall
As you may have read or heard in a recent briefing, Augustana will return to in-person classes this fall. 
While it is possible that the pandemic may impact live, in-person instruction, our current plan assumes no hybrid or distance learning options.
Individual accommodations, as required by the Americans with Disabilities Act, will continue as before. 
---
Commencement weekend May 22-23
Augustana will hold separate live commencements on May 23 for the graduating classes of 2020 and 2021.
We're planning multiple ceremonies on campus. Multiple ceremonies are needed because of COVID-19 limits on capacity.
Currently, the state of Illinois does not permit large indoor gatherings, so the traditional ceremony at the TaxSlayer Center would not be permitted. 
The number of tickets for guests will be very limited, and will be determined by public health rules at the time of graduation. The ceremonies will be livestreamed.
We will update campus on the plans by April 16 by email and in the campus briefings.
As President Steve Bahls said, "The limitations that exist don't impact the pride we have in our graduates. We are committed to live ceremonies within public health rules and are committed to making graduation weekend a celebratory one."
---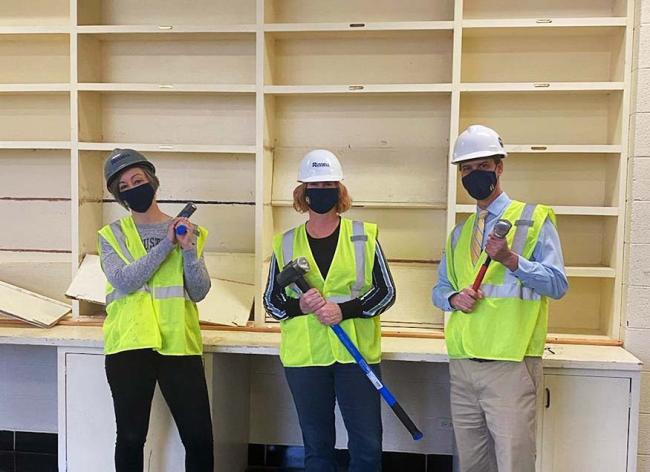 A glimpse of what's to come for Bergendoff
If you watched the Demo Day at Bergie video yesterday, you saw the beginning of a transformation.
Behind the demolished wall is the space that will become the Julie Hamann '82 Elliott Performance Hall.
The renovation of Bergendoff will be done in three phases. In addition to the new hall, Phase I will include a new music education suite, rehearsal space, offices, classrooms and a seminar room. → Learn more
---
Today's updates
• There will be a live campus briefing at 1 p.m. tomorrow to share details about vaccine availability and options, commencement, and plans for the fall semester.
• The deadline for the new Freistat Fellowships for faculty-student research teams is April 2. These fellowships provide $5,000 for teams of two, or $7,000 for teams of three.
• Planning for Spring Homecoming is underway. You have until April 9 to get involved.
🤣 Think you're funny? Last Comic Standing auditions are March 29-31.
Learn something new in the next week: 
Today: Women organizing for environmental justice and the humanitarian crisis in Ethiopia.
Sunday: Shades of Beauty. Tuesday: Swedish migration and Etruscan soldiers.
---