Campus update for June 9, 2020
June 9, 2020
Dear students,
Our plan of racial justice actions and education for the coming year is coming together, and we have dates and times for some of them. The first event is just a week away on June 16.
Dr. Tiffany Stoner-Harris, assistant professor at Adler University in Chicago, will speak with us about vicarious trauma, which can occur when we are exposed to disturbing photos, videos and stories. Stay tuned for information about how to join this conversation.
See all Campus Conversations and other events now planned.
Information also is now available about the Presidential Racial Justice and Equity Fund and how to apply.
---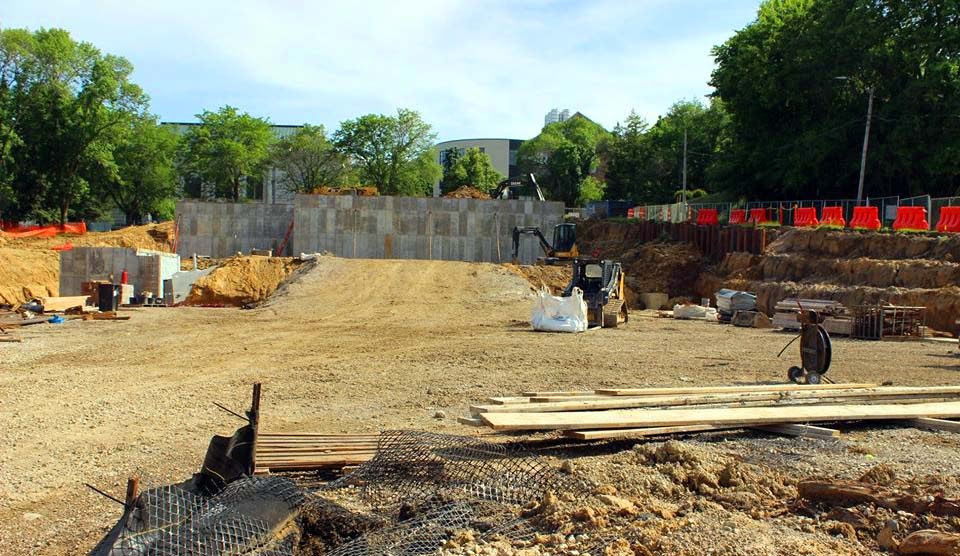 Making progress
Here is a recent view of construction of the new Peter J. Lindberg, M.D., Center for Health and Human Performance. This is on the north side looking south toward 7th Avenue. 
---
Today's updates:
• Fresh Films will hire work-from-home interns to work part time from June 22-July 31. Applications are due Thursday.
• Campus Cupboard will be open from 12:30-1:30 p.m. every other Wednesday, starting June 10.
• Save the date for the I-74 Graduate and Professional School Fair Oct. 28. The fair will be a one-day virtual event on Handshake.
• Want to be SAGA editor-in-chief?
---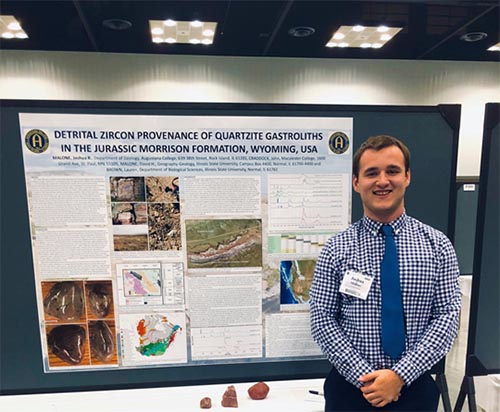 Senior Inquiries finished strong!
Due to COVID-19 there was no Celebration of Learning to showcase your work this year. But our seniors showed grit and talent in completing Senior Inquiry projects that made their professors proud. 
Although not a replacement for CoL, here are some snapshots of Senior Inquiry.
---
Speaking out at home
Senior Caleb Minnis spoke at the Black Lives Matter protest Saturday in his hometown of Downers Grove, Ill.: 
"Being able to speak in front of my town on the issues we are facing today was one of the most humbling experiences," he said. "I was able to see that it wasn't just a few of us that saw that change needed to happen, and I hope that this rally will assist in making that change a reality."