Campus update for July 8, 2021
July 8, 2021
Augustana College will lift COVID-19 restrictions for fully vaccinated people on campus for the fall semester. 
All students, faculty, and staff — whether vaccinated, partially vaccinated, or not vaccinated — will be required to provide their status to the college on or before Aug. 1. (If you have a vaccination card, you will want to scan it or take a photo of it to upload before you fill out the form.)
Register your vaccination status
Important points
• Fully vaccinated students won't need to wear masks or physical distance and they will be able to participate in athletic events, social and club activities and the arts. 
• Unvaccinated students will be required to wear masks indoors, socially distance where possible, and participate in COVID-19 testing. Some activities, such as athletics, music ensembles or large student groups, may not be open to them. Travel options also may be limited.
• There will be no remote or hybrid classes. All classes will be in person.
For details, see the COVID-19 information page and What to expect in fall semester.
Vaccination reports will be confidential. We will use this information to see if any herd immunity has been achieved, or if more COVID-19 mitigation steps will be required.
---
We posted signs and stickers all around campus last year to communicate best practices in stopping COVID-19. Now most of those are outdated and are coming down.
New signs will be hung on each college building entrance to communicate that:
→ Vaccinated people are not required to wear a mask.
→ Those who are not vaccinated should wear a mask and practice social distancing.
→ Mitigating the risks of COVID-19 has depended on all of us and continues to. If someone on campus asks you to wear a mask — if you are vaccinated or not — please do.
---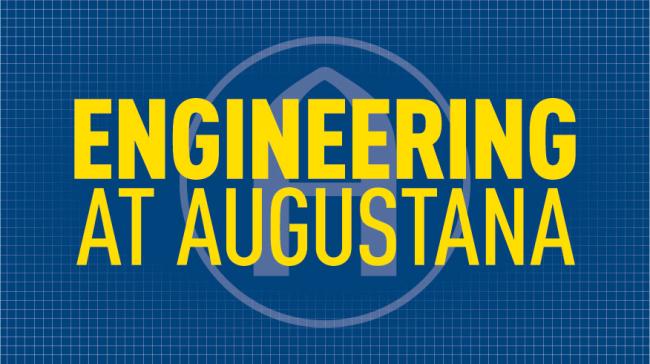 Augustana will launch a bachelor of science engineering program beginning this fall.
It is the first bachelor of science the college has offered in its 161-year history. 
There will be tracks in mechanical, civil, and environmental and sustainability engineering — three industries experiencing rapid growth.
The college also will maintain its bachelor of arts in engineering-physics program. (more)
---
Today's updates:
• CORE has added several new career coaches for 2021. Students can select a coach based on their primary career goals or the industries they are considering. 
 Diverse: Issues in Higher Education has recognized Augustana College for its campus-wide diversity, equity and inclusion initiatives. We are one of only seven schools in the country qualifying for the publication's DOIT certification program in the area of institutional climate