Campus update for July 28, 2020
July 28, 2020
Dear students,
Congratulations to us! Augustana College has received a $1.1 million grant for scholarships to students who want to teach STEM subjects.
Junior and senior education majors can apply for a Promoting Opportunities in STEM Teaching scholarship, which range from $10,000 to $30,000 per year.
There will be six recipients for the 2020-2021 school year. Although the preferred deadline for applications was July 15, later applications may be considered if there is space available; contact Dr. Mike Egan. (Read more)
---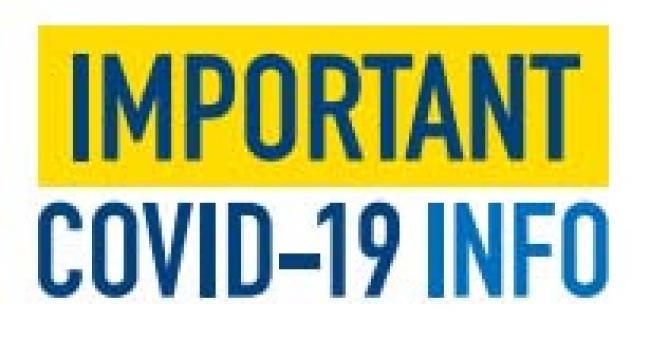 Fall classes and distance learning
Here are details about distance learning options, how classes will operate, and answers to common questions.
Daily health screening with CampusClear
When you return this fall, you will be asked to use CampusClear, a health-screening app. You'll take your temperature and complete the self-screening each day.
Those who are symptom-free will receive a "FastPass" on their phones, allowing them campus access for the day. Individuals who are symptomatic will not be granted the "FastPass" and will receive additional instructions on what to do.
---
Today's updates:
• Augustana's athletic conference, the CCIW, will postpone all fall sports. The decision yesterday affects football, women's volleyball, men and women's soccer, men and women's cross country, women's golf and women's tennis. Some teams may compete in the spring instead.
• Dr. Isabelle Gapp has received the 2020 Dagmar and Nils William Olsson Visiting Scholar Award. She will travel to the Swenson Center (when it is safe to do so!) from the University of York in the U.K., and carry out a research project titled "From Woodstock to the Great Plains: The American Landscape in the Painting of Birger Sandzén and John F. Carlson."
• If you are not following our Office of International Programs on Instagram, you may be missing out. Weekly Traveler Trivia winners get a $20 Amazon gift card!
---