Campus update for Jan. 6. 2021
Jan. 6, 2021
Welcome back to those of you returning next week for J-term!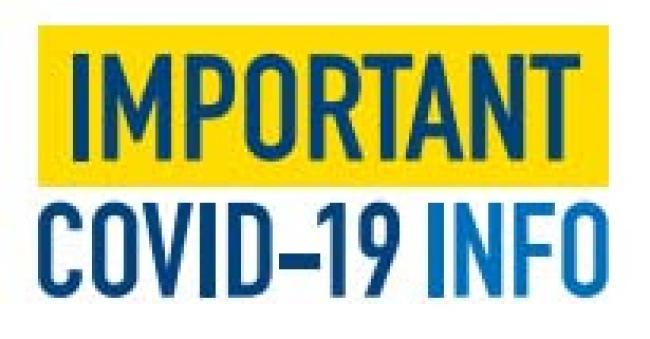 Remember the COVID-19 guidelines we observed in the fall? 
Those remain in place for J-term:
• Wear a mask and practice physical distancing of at least 6 feet.
• Do not go inside restaurants or bars in Illinois or Iowa. 
• Observe the 10-person limit on gatherings and the capacity caps at the PepsiCo Rec Center and Westerlin Activity Center.
• Limit off-campus travel to visiting immediate family, essential errands and employment.
NOTE: If you have been exposed to someone with COVID in the last two weeks, contact Public Safety, 309-794-7711, before returning to campus. Anyone with a recent exposure should remain at home to complete quarantine.
Testing and results
If you are one of the 628 members of the campus community who has registered for COVID testing on campus this Sunday, you will get detailed instructions via email.
Our weekly surveillance testing will resume Jan. 19. Volunteers may sign up now for January and/or February test groups. 
Also, the Illinois Department of Public Health will offer drive-through testing in Moline on Jan. 8-9, 11, 16, 21-22, 26 and 28.
Last week, 118 student-athletes, coaches and support staff were tested with two positive results. Additionally, five employees have tested positive since Dec. 25.
---
Today's updates: 
• We will have a virtual campus briefing at 2 p.m. this Friday for updates about J-term and a safe return to campus. 
• ICYMI: Schools in our athletic conference are continuing to plan for winter sports competition late this month, if conditions allow.
• Campus shuttle service will resume Jan. 11, running from 6 p.m.-12:30 a.m.
• The new Pre-Health Club invites students interested in pre-health majors to join. Organizers plan to provide opportunities and access to valuable resources and personalized advising, and create a community between Augustana students and the health care world. If you are interested, contact Ryan Sorenson or Haider Ali.
• Auditions for the comic opera "Pirates of Penzance" start Monday and end Jan. 22.
 Dr. Kiki Kosnick, assistant professor of French, presented on gender-inclusivity in teaching language at two recent conferences. She also was invited to speak at Fordham University's panel "Exploding the (Gender) Binary."
---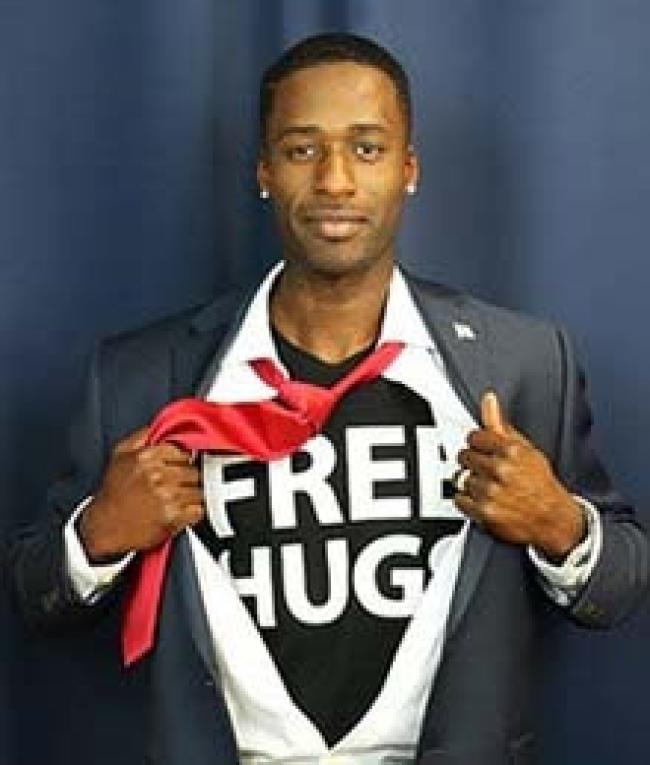 We will celebrate the life and legacy of Dr. Martin Luther King Jr. with a virtual keynote by Ken Nwadike Jr. at 10:30 a.m. Jan. 18.
He is a peace activist and motivational speaker known as the Free Hugs Guy online. He is the founder of the Free Hugs Project. 
Registration (TBA) will be required. Classes will be held on an abbreviated schedule. Courses will meet for 90 minutes, either from 8:30-10 a.m. or from 2:30-4 p.m.
---
High school seniors really want to know what your rooms look like. But we're not hosting tours right now.
So, we need your help! Send us a 1-2 minute, self-recorded video of your space. We will use your video on social media and in emails to help future Vikings see where they'll be living. If we choose your video, you will receive $20 in Viking Bucks.

→ Submit this application during J-term nd we will contact you with instructions.
---
Viking Spotlights are the stories of our student-athletes. Here, Olivia Doak talks about being recruited for volleyball, and what has happened since.
"I just declared a minor in graphic design, which was something that I never ever thought I would do. I never in a million years thought that I would join a sorority, be working for the school paper. I don't think I would have ever gained that confidence or the abilities that I have now if I hadn't come to Augustana."