Campus update for Jan. 20. 2021
Jan. 20 2021
Thinking about presidents
It's Inauguration Day and we wondered: Have any presidents visited Augustana?
Answer: Yes, two! Theodore Roosevelt and Barack Obama.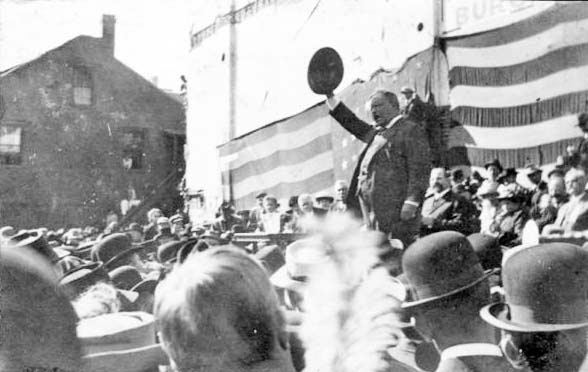 Roosevelt visited in 1912 while campaigning for re-election, invited by Augustana President Gustav Andreen. (Andreen is the bearded man just to the right of Roosevelt.)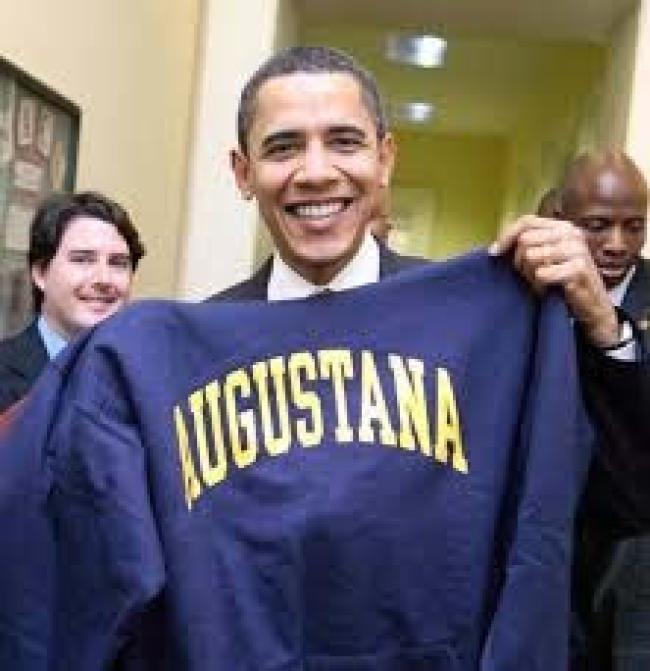 It was summer and campus was largely empty, but Andreen made sure his daughter, 14-year-old Esther, was sitting in the Reading Room (now Wallenberg Hall) of the then-new Denkmann Library when he led Roosevelt there on a tour. Interviewed at the age of 103, Esther could still vividly recall TR grabbing her hand and proclaiming, "DEE-lighted to meet you, Miss ESS-TAH!" (Augustana magazine, Summer 2001)
Obama (then a senator from Illinois) holds an Augie shirt after holding a town hall meeting before an overflow crowd in Wallenberg Hall on Feb. 23, 2005.
---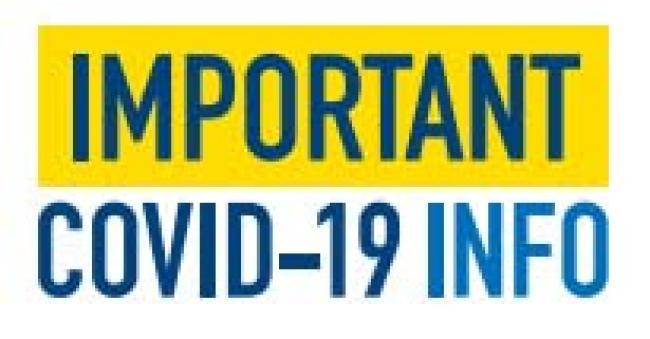 Because the campus community has continued to adhere to health guidelines, we have continued to see low rates of the virus on campus.
Dean of Students Dr. Wes Brooks asks that we remember all of our precautions as we move through J-term and near the start of spring semester.
Important: Masking is required whether or not you are fully immunized. Health experts don't yet know whether getting a COVID-19 vaccine will prevent you from spreading the virus. As an added level of precaution, those who are immunized also are required to quarantine if exposed, just as those who are not immunized.
---
Today's updates: 
• The campus shuttle is running from 6 p.m. until 12:30 a.m., 7 days per week. The shuttle drives a specific route around campus continuously during these hours.
• You can get two Augie masks for $10 on Tuesdays at the bookstore!
• The annual JCPenney Suit-Up is coming up in case you're in the market for a good deal on an interview outfit.
• Paid positions are available working in Admissions and as a member of the Observer staff.
 The Martin Luther King, Jr. Community Center in Rock Island presented its annual "I Have a Dream Award" for exceptional community service to Kai Swanson, special assistant to President Bahls.
---
Spring semester distance learning
To apply as a spring semester distance learner, complete the Distance Learning Intention Form by Friday. (If you have already applied for distance learning, you don't  need to do the form again.)
You will receive a finalization form that must be completed to confirm your final decision, on or before Feb. 2. If you choose to be a distance learner, your cost of attendance will be adjusted, and you will receive a new award letter from Financial Aid. 
---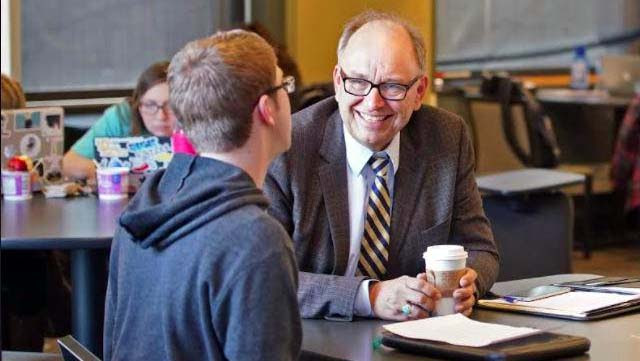 President Steven Bahls is teaching 20 first-year students about the "Art of Fundraising," one of 130 courses offered during J-term.
Nancy Johnson '83, a senior advancement consultant for Augustana, is co-teaching the class. The two of them have worked on seven major capital campaigns and share 58 years of fundraising between them. Take plenty of notes!
---