Campus update for Feb. 26, 2021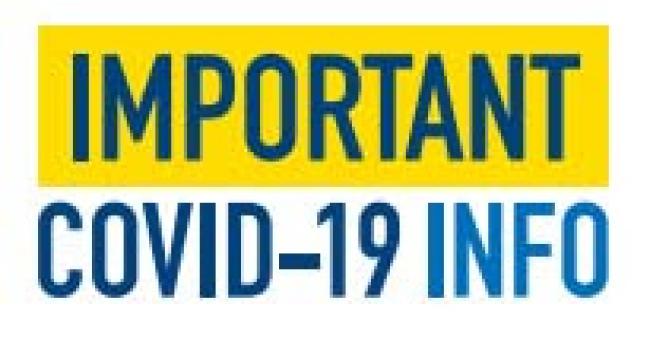 Augustana College has lowered its COVID alert level from high to moderate after a review of current conditions and its own benchmarks.
The college had operated at high alert since November. (See Augustana College COVID alert levels.)
Dr. Wes Brooks, dean of students, said the Augustana Strong Task Force and the president's cabinet reviewed the alert level this week, and considered many different factors and indicators:
• Campus and community positivity rates are trending down
• On-campus isolation and quarantine occupancy is very low currently.
• Testing is readily available and contact tracing has been effective. 
• There have been no confirmed cases of transmission in the classroom.  
Dr. Brooks stressed that most pandemic measures that have been in place all year will remain: required masking, physical distancing, restrictions on visitors to campus, and use of the Campus Clear screening app.
Changes under alert Level 2
Residence hall lounges will re-open.
The group gathering size limit will increase to 50 people for sponsored on-campus events, such as Office of Student Life activities and chapel services.
Non-sponsored activities, such as club and organization meetings, can have gatherings of 25 or fewer. Clubs and organizations should continue using the activity application through Student Government Association.
→ Read more about alert Level 2 on campus