Campus update for Dec. 23, 2020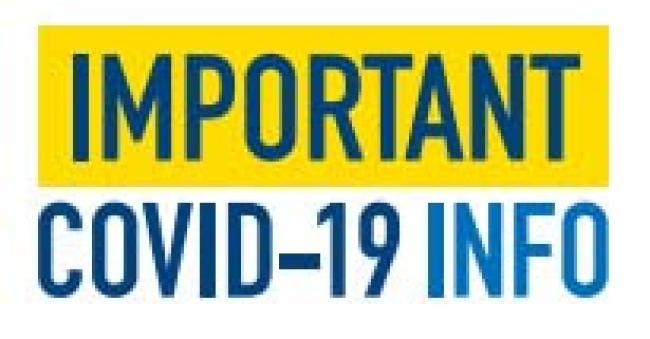 Augustana recommends that students get tested for COVID-19 before returning to campus for January term. If that is not possible, you can sign up for free testing on campus Jan. 10. 
Everyone who signs up, including faculty and staff, will be able to get a test. Testing hours will be 11 a.m.-5 p.m. at the PepsiCo Rec Center.
→ Sign up for on-campus testing Jan. 10. The sign-up deadline for on-campus testing is 5 p.m. Jan. 3. (The previously announced test date of Jan. 9 has been canceled.)
→ Please read the details about testing and precautions you can take before returning.
---
$1.3M TRIO grant funds new program for students
Augustana College will launch the TRIO Scholars Program in early 2021 to bolster the academic, graduation and career success of students.
Supported by a $1.3 million TRIO Student Support Services federal grant, the five-year program will provide services to low-income and/or first-generation students, as well as students with disabilities.
The college will identify students with the greatest need and provide individualized academic support, guidance, mentoring and strengths-based assessment and training.
The first group of 140 TRIO Scholars at Augustana will be selected in January.
---
Clinic services and billing
Augustana Convenient Care will be open for regular hours beginning Jan. 11.
Office visits and immunizations are covered by Augustana. Lab tests, prescriptions, X-rays and radiology are billed to insurance.
This is not an all-inclusive list of services. When you visit, bring a copy of your insurance card and if you are unsure about billing for a service, ask the clinic staff.
---
Today's updates: 
• The fifth annual Augustana College Business Plan Competition — with a prize pool of $10,000 — is now open. Teams or individual students are invited to present their ideas to a panel of business professionals.
• Looking forward to January term with more than 2,100 students participating in 114  class sections.
• Only two day left on our virtual Advent calendar. Professor Jon Hurty, director of choral activities, was interviewed about it on KWQC-TV this week!
• Last reminder: The 2019 performance of Christmas at Augustana will be rebroadcast at 5 p.m. Dec. 24 on WQAD-TV and again at 7 a.m. Dec. 25 on WQAD2.
 Dr. Jennifer L. Burnham and colleagues are documenting the movements of puffin species into new territories, possibly due to a decrease in summer sea-ice in the Arctic Ocean and Canadian Arctic Archipelago.
---
Celebrate AUGUSTANA NOW on New Year's Eve!
We will gather virtually on New Year's Eve to celebrate the conclusion of a successful fund-raising campaign: AUGUSTANA NOW: A Campaign for Success in the World, for the World. Register now to join in!
Donors from across the country and around the world helped us surpass the goal to raise $125 million. The final figure will be revealed by a group of students during the online event, beginning at 10 p.m. Dec. 31.
---
Alpha Psi Omega prepared a Christmas showcase that it is sending out to nursing homes around the area, and they wanted to share it with all of you as well! They sing, play, read and juggle!