Campus update for Dec. 2, 2020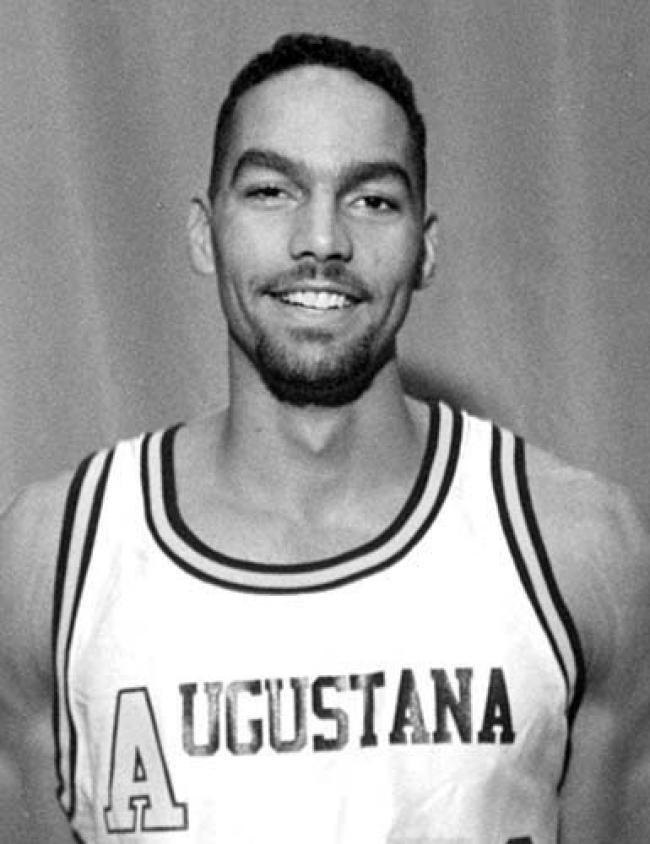 Augustana will name a lab in our newest building for Aben Emile Cooper '93, an Academic All-American in basketball.
Cooper graduated with a major in biology. He was known for his work ethic and focus on academics, and his fellow athletes also recall he was always the first in and last to leave the gym.
He was the first Black student from Augustana to be named an Academic All-American. (Read more)
---
Christmas is coming...
 The 50-year tradition of bringing together students and the Augustana Lutheran Church will continue this year, but online. See Joy of Christmas Dec. 9 and hear Christmas hymns and the Christmas story in English, Spanish and Swedish.
 Christmas at Augustana has been converted into a virtual Advent calendar, where you can open a door to new music every day.
️ The annual Sankta Lucia Festival is coming up as well via YouTube Dec. 13, recorded earlier in Ascension Chapel. We will miss the cookies but not the music!
---
Today's updates: 
• Here is a list of hours for campus buildings and operations through year's end. 
• The Reading/Writing Center will be open from 10 a.m.-2 p.m. and 7-9 p.m. Dec. 7-9; then closed until J-term. Here is how to make an appointment.
• The Upper Mississippi Center is looking for full-time student research assistants for its Sustainable Urban Watershed Research Project next summer.
• Free COVID-19 drive-through testing will be offered from 9 a.m.-4 p.m. Saturday and Sunday at the TaxSlayer Center, 201 River Drive in Moline. This is available to any Illinois resident; no appointment or referral is needed. Photo ID required.
• Don't forget to share feedback about your courses. It is anonymous, and faculty would appreciate it. You must submit by midnight Dec. 6.
 Dr. Emil Kramer has been honored with a lifetime achievement award from the Illinois Classical Conference for outstanding contributions to Classics in the state of Illinois. He has been a professor at Augustana since 2002.
---
Communications and Marketing is working on our annual Year in Review to share with the campus community, alumni and parents.
We can all agree 2020 has been quite a year. What stood out to you? Is there an interesting fact, anecdote or statistic that gives us a 2020 Augie snapshot or insight? Or maybe you have a photo that sums it up.
Contribute to the Year in Review
---