Campus update for Dec. 16, 2020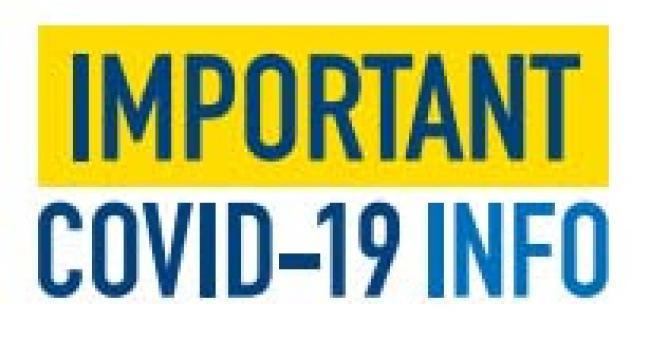 Those of you returning for J-term on Jan. 11 can expect our COVID-19 guidelines to be very similar to what you experienced last fall.
Two things are new:
• You are asked to limit close contacts for 14 days before returning to campus. If 14 days is not possible, 10 days is the next-best option.
• We recommend that you get tested for COVID-19 on or about Jan. 5, before returning. If that is not possible, you should sign up for testing at Augustana Jan. 9-10.
→ Please read the details about these measures.
---
Today's updates: 
• The Office of International and Off Campus Programs is assessing the safety of travel in the coming months. Program directors hope to make a first round of recommendations by Feb. 15, based on new information from the availability of the COVID-19 vaccines.
• We are a member of the Public Leadership Education Network (PLEN), a national organization that prepares women for leadership in public policy. Virtual PLEN seminars starting in January are open. Take a look.
• Online wellness classes have not taken a holiday. See what is available.
• On Monday, reporters saw our progress on the new Peter J. Lindberg, M.D., Center for Health and Human Performance: Augustana officials show off game-changing new natatorium.
• Credit for room and board for one week of the fall semester has been applied to eligible student accounts. Students who got a credit also should have received an email notification. 
 Dr. Lendol Calder adds his insights to this Smithsonian Magazine article "What the Pandemic Christmas of 1918 Looked Like." Concerns about the safety of gift shopping, family gatherings and church services were on Americans' minds then, too.
---
How seniors can still use Augie Choice
Seniors whose use of Augie Choice may have been impacted by the pandemic can still find and participate in qualifying experiences. These include special projects, for which applications are due Jan. 15:
Six Sigma Design Process at Humane Society of Scott County
Rock Island County Board Rightsizing Project
Program Assistant and Promotion with Living Proof Exhibit
Media and Programming and Event Planning for Living Lands and Waters
Display Case and Advertising Creation for Augustana World Languages Department
→ Other options include study away, internships and Senior Inquiry.
---
Celebrate AUGUSTANA NOW on New Year's Eve!
We will gather virtually on New Year's Eve to celebrate the conclusion of a successful fund-raising campaign: AUGUSTANA NOW: A Campaign for Success in the World, for the World. Register now to join in!
Donors from across the country and around the world helped us surpass the goal to raise $125 million. The final figure will be revealed by a group of students during the online event, beginning at 10 p.m. Dec. 31.
---
Bells, candles and beautiful voices! Get your Christmas on by listening to the Sankta Lucia Festival from Ascension Chapel. (If you need even more Christmas, open today's door on our virtual Advent calendar.) Also, the 2019 performance of Christmas at Augustana will be rebroadcast at 5 p.m. Dec. 24 on WQAD-TV and again at 7 a.m. Dec. 25 on WQAD2.