Campus update for Aug. 14, 2020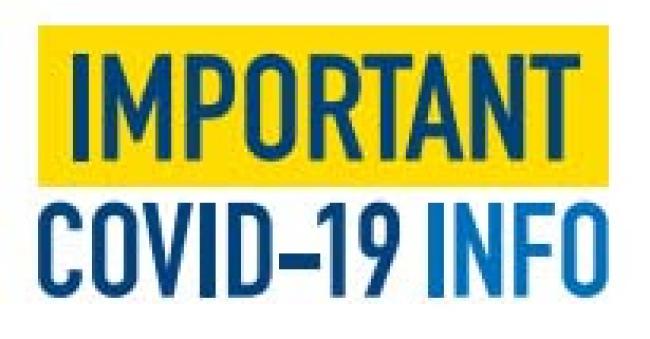 Thanks to the many parents and students who participated in our Return to Campus conversation last night.
If you were not able to attend this virtual session. you can still view a recording or read a transcript of it.
There were a number of questions and answers about move-in, online classes, schedules and COVID-19 testing.
---
What technology do you need for fall?
Having the technology you need for your coursework is critical for your success. 
Physical distancing in classroom spaces might mean that your instructors will request that you participate remotely during some class sessions. 
Please complete this survey so we can make sure you have the tech you'll need.
Note: If you have informed the college that you will participate in fall semester as a distance learner, you do need not to complete this survey. You have already shared your needs with us.
---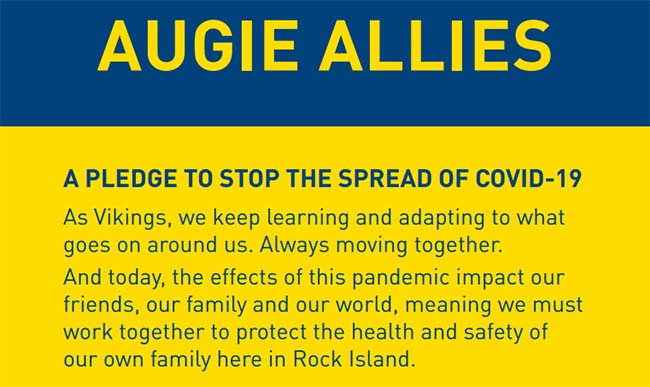 Be an Ally: Everyone on campus will be asked to sign the pledge! It will be included in the online training for students, faculty and staff.
---
Today's updates:
• Save the date for an Opening Convocation talk for parents and students at 7 p.m. Aug. 24. We'll send you an invitation with the link to join in.
• Reminder: Arches will reopen at 8 a.m. on Monday, Aug. 17, for continuing students to make changes to their schedules. (New students who have questions about schedule changes should contact orientation@augustana.edu.) 
• Information Technology Services is offering virtual drop-in sessions for students. These will be held from 11 a.m.-noon Wednesdays and 3-4 pm. Thursdays. The events were added to all student calendars. Just click on the Google Meet!
• Lives of the Mind goes behind the scenes with the J-term class Water and Environmental Justice. Fifteen students traveled through Louisiana learning about coastal land loss, pollution and environmental hazards, as well as efforts to build more sustainable communities. 
---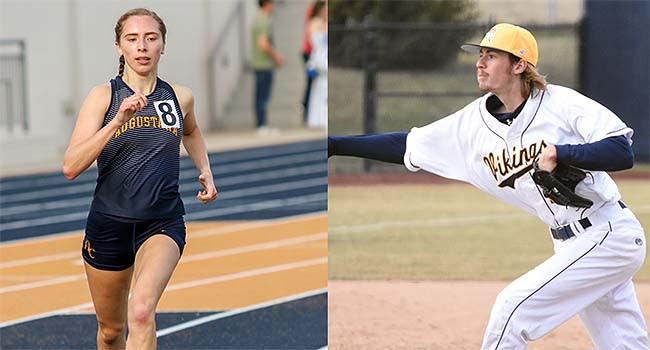 Shout-out to senior Jill Humecke (track/cross-country) and junior John Hayes (baseball), our Jack Swartz Award winners. The honor is given by the CCIW and each of the schools in the league is allowed to pick its own representatives. 
---