Campus update for April 3, 2020
April 3, 2020
Dear students,
You are getting plenty of time in virtual meetings right now but here is one more you probably should keep in mind.
The Registrar's office will begin holding virtual office hours next week to answer your questions. In case you happen to have any :)
Jump on between 9:30-10 a.m. every week day, starting Monday. 
---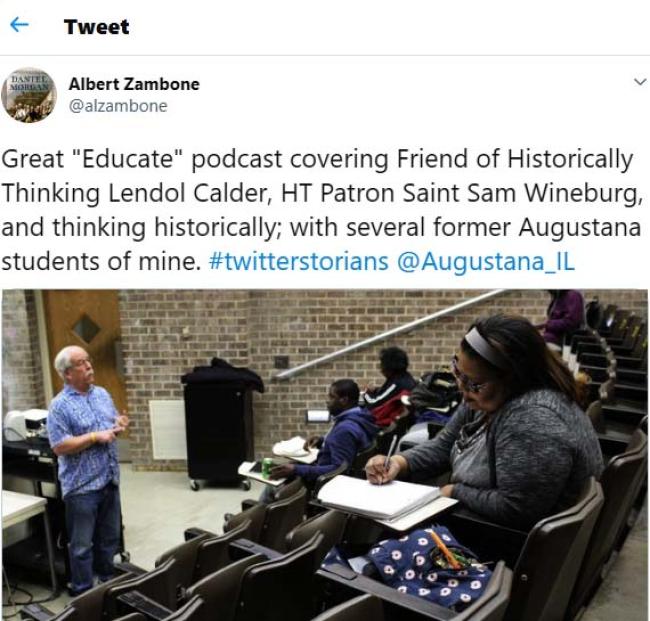 Stay connected with us!
Tag Augustana directly or use #augustanacollege.
Show us your new remote spaces, how you're keeping busy, or show off your favorite Augie memories.
We're always looking for things to share on Tagged Tuesdays (IG@augustana_illinois).
Today's updates:
• Since Illinois has extended its stay-at-home order through April 30, Residential Life will not offer move-out appointments until May.
Anyone who has left campus is asked not to return, but if you must, contact Public Safety, 309-794-7711, to let them know you will be here.
Students who are currently on campus and who want to check out should contact the  staff member in their buildings for instructions.
• Augie Choice is open for applications! Contact Beth Ford in CORE if you have questions.
• The Observer reports on some of our international students, and how SGA is running a virtual election.
• • •
Today's recipe: Augie Chicken Salad
Today's video: 27 faces that will make you smile
Quote of the day: Amanda Baugous (Business): "Feedback from a student after viewing one of the videos I posted... 'I like the layout you used; it is very in your face.'" (It was a compliment, in case you were wondering.)
• • •
Our success depends on reaching out
Eric J. Rowell '93, Assistant Director of Admissions and Diversity Outreach
I'm sitting at the dining room table at home taking the opportunity to reach out to some of my favorite peeps in the world. My Augie peeps.
As an alumnus of Augie, an employee of Augie and as a parent of current Augie students, there's not a morning I have had in the last 30 years where I haven't contemplated wearing blue and gold on that day.
The past couple of weeks (months for some) have shown us around the world how fragile life is and, perhaps, how important it is to make sure that every day we take the opportunity to do something significant for ourselves and for others. I believe that much of our personal success, much of the love that we receive, is bestowed upon us because we have given a piece of our lives to those who needed us.
During this time that you are home, try your best to continue whatever work you have to stay sharp. Enjoy the people that surround you with activities that bring each of you joy and numerous smiles (superhero movies, puzzles, driveway bball games, Legos, Monopoly, etc).
And lastly, try to think about the most vulnerable in our communities, all communities around the world, those who might be struggling greatly at this time. The success and vitality of their lives is often dependent upon the love and support we show them.
Please be uplifted, please be hopeful, and please know that many people are concerned for you and wish you the absolute best. Take care.
Please send comments, questions or suggestions to covid19info@augustana.edu.