Campus update for April 29, 2020
April 29, 2020
Dear students,
We spearheaded a town hall with local colleges and universities yesterday to find out what job prospects are looking like in the region.
The news was good: 61% of employers told us they are still hiring, and another 15% said they will be as soon as the stay-at-home order in Illinois is lifted.
Also good news: Employers are very interested in a virtual career fair and so are we!
---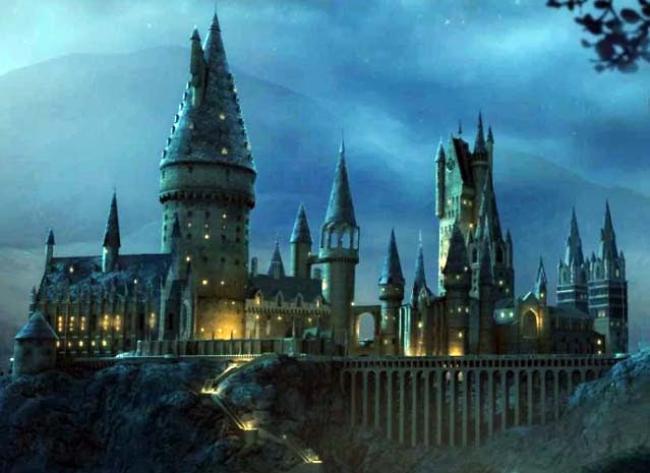 Escape from Hogwarts! Escape from boredom!
OSL Virtual Friday is an invitation to a Hogwarts Virtual Escape Room. Have fun, win prizes. Simple as that. Deadline is Sunday evening. Instructions and link to enter.
And if you are bored in the house and in the house bored...The Office of Student Inclusion and Diversity will host a Virtual Scavenger Hunt Friday.
The challenge will be held from noon-4:30 p.m. on Instagram. Ten rounds and 10 giveaways. Here are the details.
---
Masks are required
Students on campus are required to wear masks when they leave their rooms. If you enter any building on campus without a cloth face-covering, you will be turned away.
If you don't have a face mask, you can find lots of good ideas online for how to make them. Supplies for making masks can be collected in Sorenson on Tuesdays and Thursdays. Your face should be covered when you arrive at Sorenson to pick up supplies.
The college also is requiring employees who work in public areas to wear masks. Beginning Friday, Illinois requires masks in public areas where 6 feet of social distance cannot be maintained.
---
Today's updates:
• Faculty and staff: Remember that student illnesses should be reported to the Dean of Students office. Contact Associate Dean Laura Schnack. She will assist students in working through absences and other challenges due to being ill. 
• You can change your display name in Google Meet and in Gmail to your preferred name or nickname. Changing the "Send mail as" option won't hide your assigned Augustana email account, but it allows you to use the name you choose. Here are instructions.
• Correction: The presidential mock debate is tonight.
• • •
Today's video: Wednesday Chapel premieres at 5 p.m.
Today's recipe: Tofu Teriyaki Kebabs
• • •
Are we really "at war" with the coronavirus?
Dr. Jason Mahn, excerpted from The Christian Century
For the record, I hope that we beat COVID-19, kicking the crap out of each small set of genes enclosed in fatty lipid molecules and armored with protein spikes.
At the same time, I'm concerned about the collateral damage to our collective character and individual dispositions that might result from using the language of war. (more)