Campus update for April 28, 2020
April 28, 2020
Dear students,
You have an opportunity tonight to learn about top strategies for interviewing and entering the world of work. Learn from an expert: Augustana alumna Shelby Olson
She coaches everyone from students to senior and C-Level executives. Her webinar is free: Sign up and you will get a Zoom link. The event starts at 7 p.m. Space limited.
---
From one note to another
We may not be making music together, but we can pass it around! "Jenga Imani Yako," sung by the Augustana Choir, translates to "Build your faith."
Kudos to sophomore Jon Jaworowski, a vocal music education major from Rockford, Ill., who compiled the video.
---
Today's updates:
• Augie Choice applications for summer internships and research are due May 22. Contact Beth Ford if you have questions.
• Residential Life sent out important information about move-out last night. Here is a summary.
• Athletes: Don't forget that you need to provide proof of a medical physical and other information. This year's forms for you to fill out are ready.
• The deadline is Thursday for the Summer Servant Leader Internship grant program and also the McSparin Sports Business Internship Award.
• Omidullah Barikzay, a senior in computer science and accounting, and Bradley Moyer, a junior in political science, will play presidential candidates in tonight's mock debate.
• • •
Today's video: You are not alone
Today's recipe: Zucchini Bread
• • •
The gift of nature and the names of flowers
Dr. Ann Boaden, English
Monday marked the 120th anniversary of Dr. Fritiof Fryxell's birth.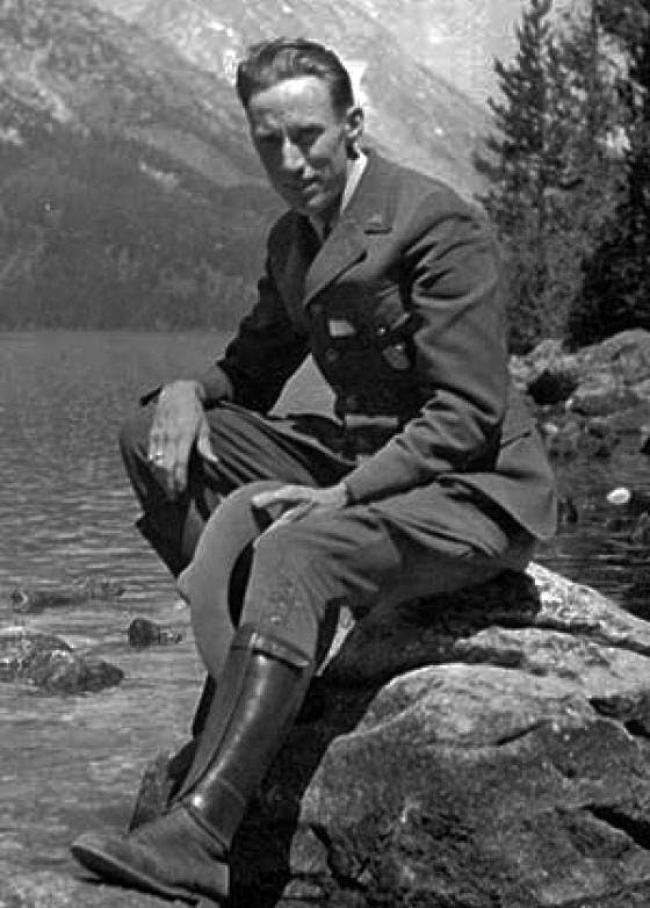 Dr. Fryxell, Augustana Class of 1922, founded the Augustana geology department, made first ascents of Western mountains and named many of the Teton peaks he climbed, wrote for both scientific and lay communities, and was a beloved professor.
I often walk the trails of Black Hawk Park, a short distance from his former Rock Island home. I think of him whenever I do, and today with special love.
Galaxies of wildflowers now scatter the old winter leaves. He taught me the names of those wildflowers, and he taught me to love them, not in the classroom, but as a gift to a friend, so that I would always know nature's beauty and comfort. It is a priceless gift.
Thank you, Dr. Fryxell. Today and every day.