Campus update for April 20, 2020
April 20, 2020
Dear students,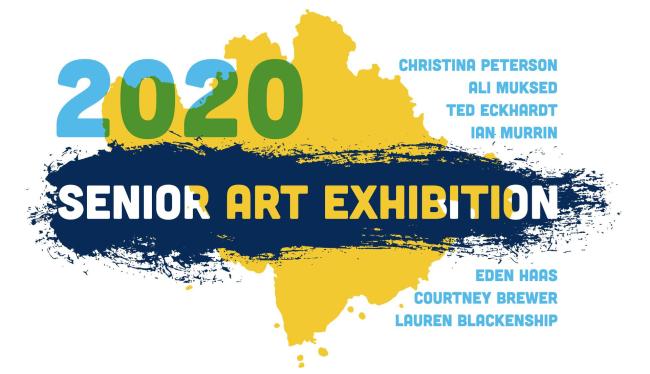 The show must go on! And it is. The annual Senior Art Exhibition is open for viewing.
This virtual exhibition features the Senior Art Inquiry projects of graphic design, art history and studio art majors. Congrats to all!
---
Still looking for a roommate for next year?
If you are looking for a roommate for next year, or one more person to complete your roommate group, RHA has created online posting boards to help you find a roommate:
Don't forget to complete your housing application and create your roommate group by Monday, April 27. Housing selection will take place on May 4 and 6 for TLAs and May 8 for sophomore housing.
---
Today's updates:
• If you're looking for a fall semester job on campus, take note that applications are available via Handshake for PepsiCo Rec Center desk positions.
• The deadline for the Augie Abroad Photo Contest has been extended to May 1.
• The Augustana Observer is looking for staff members for next year.
• • •
Social post of the day: Sara Heiser on Instagram: "Jumping for joy that i'm going to my dream school!"
• • •
---
Take care of yourself
Jessica M. Schultz, Associate Dean, Associate Professor of Psychology
An Augustana liberal arts education calls us to live reflectively and intentionally. As we begin our fourth week of distance education today, I want to share six reflection questions from Brooke Anderson that have helped me in seeking to intentionally care for others and myself during this difficult time:
• What am I grateful for today?
• Who am I checking in on or connecting with today?
• What expectations of "normal" am I letting go of today?
• How am I getting outside today?
• How am I moving my body today?
• What beauty am I either creating, cultivating, or inviting in today?
It is OK if you are struggling. Many of us are holding the pain of grief and loss of many types during this difficult time. We are social beings, and we did not evolve to live life at a physical distance.
Part of living reflectively and intentionally is acknowledging when we are struggling and then seeking out the support we need. Students, you can find information on all sorts of resources from free tutoring to counseling to help on navigating distance learning at Keep Learning.
Please check in with one of your Augie people today and listen well to what they have to say. We are in this together.
I'm so very grateful for this Augustana community. May we continue to be compassionate with ourselves and others as we do our best to live reflectively and intentionally.
---