Campus update for April 2, 2020
April 2, 2020
Dear students,
Although the usual flow of news from Athletics has been much reduced, today they have some good news: We're adding women's wrestling!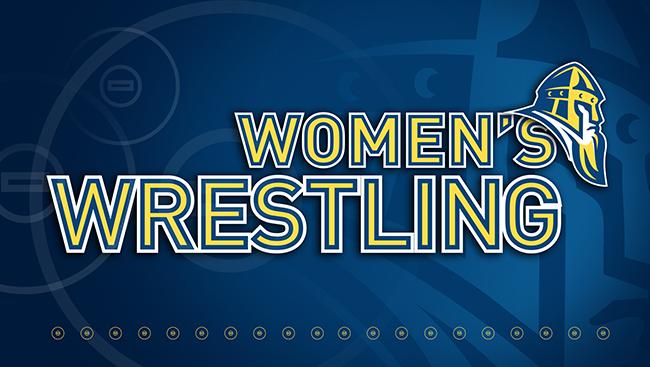 It will start with the 2021-22 school year.
Only 10 other Division III schools offer women's wrestling.
This will give the Vikings 13 women's sports and 13 men's sports. (more)
Need some fun? You want this
Our new Family Fun Packet can bring a little blue and gold love to your home. It's got Augie-themed puzzles, coloring pages, conversation starters, recipes and Augustana Hearts to print. 
Today's updates:
• The Office of Student Inclusion and Diversity is hosting Quarantales tomorrow at 3 p.m. Join this virtual hangout to talk about how COVID-19 has changed your life.
• Reading/Writing Center tutors are now available for online appointments. Faculty tutor appointments also are available. They've smartly added a little extra time in the appointments in case of any technical difficulties.
• First-class mail or packages delivered by USPS to campus can be forwarded to your home address. Packages will use the same tracking numbers. If you are expecting forwarded mail, confirm your mailing address to the Mailing Center.
If you are on campus or live nearby, the Mailing Center will be open next Tuesday. Students can pick up mail and packages from noon-2 p.m. 
• Campus Cupboard will be open from 12:30-2 p.m. this Friday. 
• 429 people came to our first virtual Wednesday Chapel last night. Ascension Chapel would have been packed!
• • •
Quote of the day: From junior Taylor Sodaro: "We feel a disconnect as we are not with classmates or coworkers doing the norm. Despite our disconnect, we have never been more in tune with one another and with our world. We are appreciating the small moments in life with the people who mean the most to us, while at the same time giving a little bit back to our planet, from which we have taken so much."
• • •
Caring is what holds everything in place
From Dr. Randy Hengst, professor and director of elementary education
First of all, I don't hope that the remainder of the semester will be a good experience… I expect that it will be. We are all smart enough to find the good in this challenge and make things work… and work well.
The catch is, I also expect things will be different than our "normal" on-campus life. Some of those differences will result in … "Oh, that's cool. Let's keep using that idea." And, well, some of the differences will result in… "Ooo, let's not do that again."
Honestly, I'm looking forward to both, but I freely admit I want many more of the "Oh, that's cool" reactions.
As has been mentioned in other updates this week, it does feel empty on campus. That's really not weird during a break, but it is now. As Dr. Smith mentioned Tuesday, I, too, enjoy time to myself to write, reflect, and just be. But, I was really glad when my Google Meets class sessions began this week. It was good to be together, even at a distance.
Those of us who have been teaching and learning in full semester courses already know each other. Let's make sure to build on the connectedness that we've already developed and continue to foster the care and compassion to help all of us through these new challenges.
I'll leave you with a simple verse I've written to remind me:
It seems to me that caring
holds every thing in place...
and is the glue that binds us
to others with its grace.
Did you hear the Social Distance poem on NPR yesterday?
 Please send comments, questions or suggestions to covid19info@augustana.edu.