Campus update for April 17, 2020
April 17, 2020
Dear students,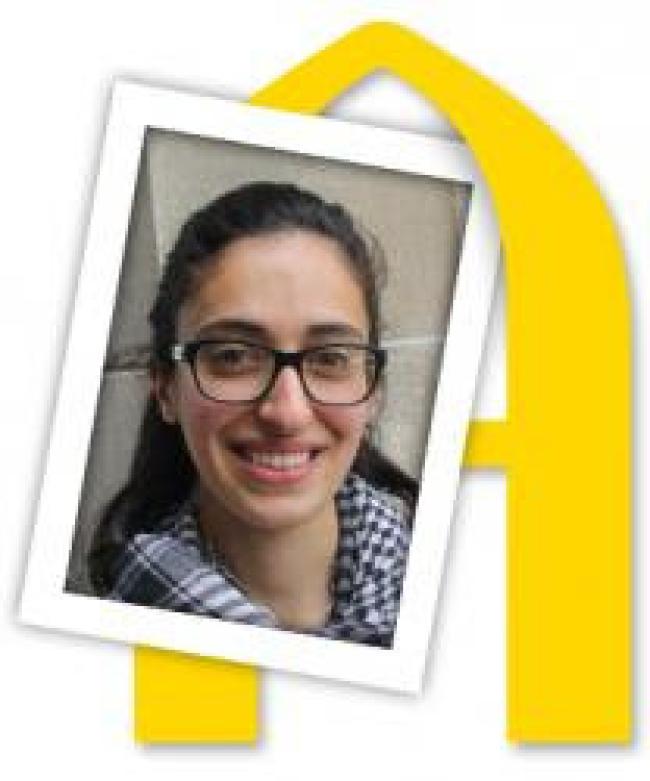 The crew at Lives of the Mind keeps getting better and better.
Their most recent podcast offers up some inspiration from Christine Harb '15, a medical education fellow at A.T. Still University.  (Listen)
In her first term at Augustana, Harb was about to quit because she didn't think she could cut it academically. But her mom told her to keep going. The rest is history :)
---
Got photos?
Everyone: You have until April 22 to enter the Augie Abroad Photo Contest.
Seniors: We want your photos for the slideshow at graduation. Here is how to submit one.
---
Today's updates:
• It's FAQ Friday in CORE and Career Development. Joe Giffen, Alex Washington and Katie Petravick star on YouTube! Today's video is on effective resumés. This pairs well with a new resumé and cover letter guide.
• The Office of the Registrar sent you some important reminders today about exam week and other things.
• Speaking of exam week, don't forget that drop-in tutoring and review sessions are available. 
• • •
Today's fun tool: Download this fillable pdf to make your own campus sign! Just replace "town" with your own location, print and post.
• • •
---
It Begins with A...Virtually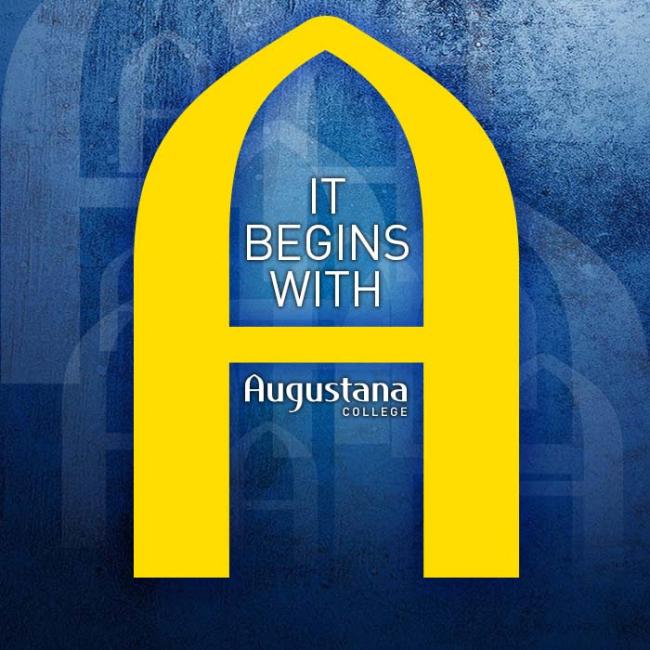 Karen Dahlstrom, Executive Director of Admissions
Tomorrow is one of my favorite admissions events of the year: It Begins with A. You might remember attending when you were a high school senior.
I typically love greeting future Augustana students in person at the event. We have music, students cheering, lots of signs, and so many smiling faces lining 7th Avenue. We want visitors to see everything that is special about Augie from the moment they arrive to when they toss beach balls into the air at our closing activity.
This year's students won't experience It Begins with A in person, but I'm confident they'll see the Augie I know and love. From the virtual tour and welcome video to start the day, to sessions about campus life, a current student panel and our virtual gong ringing, we will show creative hospitality. We'll be kind, compassionate and enthusiastic. And, we'll show students that Augustana can help them reach, and even surpass, their biggest dreams.
With so much talk about COVID-19, it's easy to get distracted. But here at Augustana, some of the most important things are not impacted by the virus.
Our commitment to students has not and will not change. Our commitment to diversity, equity and inclusion is as strong as ever. We remain committed to career preparation and excellence inside and outside of the classroom. And, we are committed to finding innovative ways to maintain our strength in times like these.
Our commitments as an institution do not waver. That is the story we look forward to telling prospective students tomorrow. Whether It Begins with A is in person or virtual, or our smiling faces are along 7th Avenue or on a screen, the Augie story is the same year after year.
It's hard to look too far into the future right now, but I can tell you... I am so excited to welcome the Class of 2024 (and the rest of you) to campus in the fall.
---