Campus update for April 7, 2021
April 7, 2021
Vaccination appointments still available for Saturday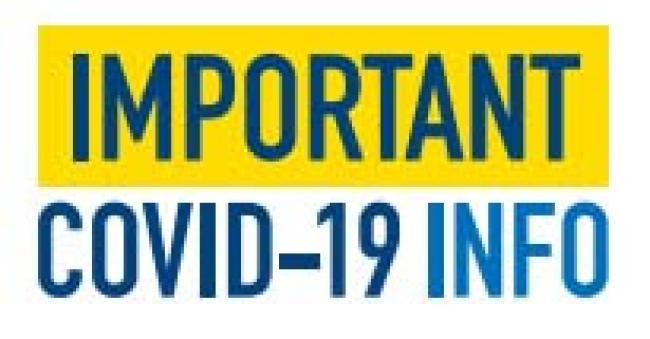 Appointments for this Saturday's campus vaccination clinic are still available. You can check for open times and sign up now.
The single-shot Johnson & Johnson COVID-19 vaccine will be offered from 8 a.m.-3 p.m. April 10 at the PepsiCo Recreation Center.
Access code: AUGIE
If appointments for Saturday's vaccination clinic do fill up, you will receive an email with instructions for how to get on a waiting list.
Campus briefing today
President Steve Bahls and Dean of Students Wes Brooks updated campus today on the importance of getting vaccinations and remaining vigilant.
Key points:
• Everyone who is eligible is encouraged to get a COVID-19 vaccination.
• Vaccination clinics are available off-campus.
• It's too soon to gather in large groups, go unmasked or neglect social distancing.
• Those who have been fully vaccinated for more than 14 days will not automatically be quarantined on campus after being exposed to someone with COVID-19.
→ Read more from the briefing or see a video recording.
---
This is Augie!
"This is Augie," the 2021 Diversity Week, begins Sunday with the International Street Fest on the Quad (rain location is Wallenberg Hall) from 3:30-6 p.m.  See a full schedule of events here.
---
Today's updates
• If you would like to be a leader in the Emerge Leadership Program, get your application in by 5 p.m. today.
 It's the Midwest! Facilities is preparing to turn on the air conditioning. However, the changeable weather in April means the heat has to stay on awhile longer.
• Talks on Tuesday: At noon, Dr. Brian Leech will discuss what historians can learn through scrapbooks, promotional literature and diaries about our changing relationship to the environment.
And at 5 p.m., Latin American and Latinx Studies and Geography will show how COVID-19 "lifted the mask" off of Brazil's favelas in Rio.
• Emeritus professor of English and coach Dr. Paul Olsen will present "Half a Century of Growth and Success: Sports and Academics at Augie" at 7 tonight via Zoom. You are invited to join in, and there will be a Q&A.
 Seniors, the college has several rental properties available for next year.
• Cast your vote for president and vice president of the Student Government Association by tomorrow at midnight. If you need help with your ballot, contact sga@augustana.edu with your ID number.
 Professor Sangeetha Rayapati, who was elected mayor of Moline Tuesday.
---
A few reminders to end spring semester strong
On-campus students are expected to attend their courses in person, according to the schedule developed by their instructors, unless they have been told otherwise by contact tracers or the Dean of Students. Students who voluntarily choose to attend remotely on days they are scheduled to attend in person are subject to attendance policies stated in the course syllabus.
On-campus students are expected to participate in courses in person according to the schedule developed by their instructors through the final exam or final project for the course.
Students who voluntarily choose to attend finals week expectations remotely are subject to attendance policies stated in the course syllabus.
Consult your final exam schedule prior to making plans to move out of campus housing and do not anticipate moving out of campus housing prior to finals week.
---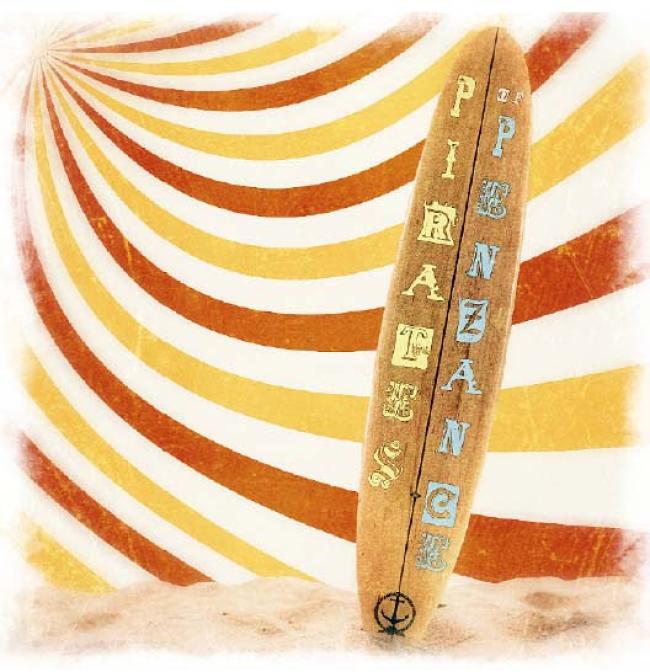 Surf, sun and a whole lotta fun!
Augustana will present a 1960s reimagining of the 1879 Gilbert and Sullivan light opera "The Pirates of Penzance" April 8-11.
The program's title, "Surf, sun and a whole lotta fun," gives a hint of what lies in store.
Here's what director Noah Hill says about the choice to present "Pirates":
"I think right now this show is exactly what we need... As much as we need art that makes us uncomfortable and forces us to look deeply at our lives and ask us some hard questions about humanity, we also need art that is just fun, makes us laugh, and allows us to escape from the world for a little bit." 
All performances begin at 6 p.m.  A limited number of tickets is available to students and employees only.