Campus update for April 1, 2020
April 1, 2020
Dear students,
It's Wednesday and that means our weekly chapel service. Just as you would on campus, take a few minutes out of your hectic day for some peace, prayer and music.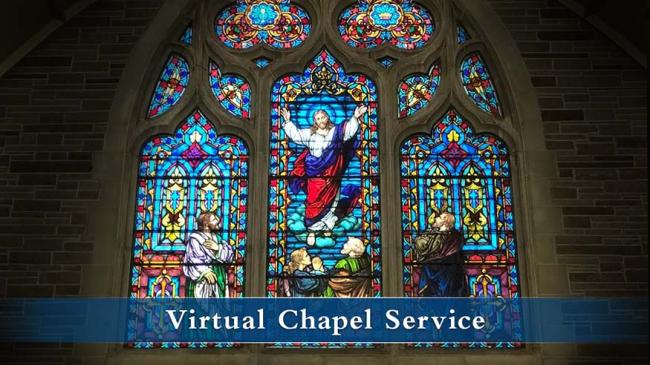 Virtual Wednesday Chapel starts at 8 p.m. on the Augustana YouTube channel. Promise: This will make you feel good.
Today's updates:
• The deadline for current first-year and sophomore students to apply online for housing has been extended to April 27. Housing selection will be the week of May 4. (More info coming soon.)
The deadline to update medical accommodation requests is April 20. 
• Staying at home doesn't mean you still can't still sweat with friends! Resume your favorite Campus Rec group exercise classes online, starting today. You will find favorite instructors waiting. Here is a schedule and how to join in.
• The academic administration and faculty are reviewing several academic policies and deadlines. One of those is a possible change to the Pass/No-Credit policy. They hope to have announcements next week. 
• Tredway librarians are standing by! See their Distance Learning Research Guide to find out what resources are available (and how to get to them). Find a time to chat with librarians or arrange for an individual research help appointment.
• As you probably know, Illinois has extended the stay-at-home order through the end of April. For the small number of students and employees on campus now, limited services and staffing will continue. Social distancing remains extremely important.
• If you are off-campus, remember to change your deliveries to your home address so packages do not come to the college Mailing Center. You can pick up deliveries and mail on campus on Tuesdays between 9 a.m.-12 p.m.
• • •
Today's podcast: Dr. Tierney Brosius (Dr. Beetle) Science, Teaching, Art & Entofashion
Today's recipe: Augie Aloo Gobi
• • •
Stay connected — the other seniors are!
From Nancy Johnson '83, senior consultant, Office of Advancement
Dear students,
I'd like to introduce you to our "other" seniors. Like you, they're off campus, and like you, they care deeply about Augie!
I'll probably take some ribbing for picking an age to define as "senior" and, full disclosure, by some definitions could fall into that category myself. But for now I'm referring to the awesome alumni who graduated from Augie 50, 60, even 70-plus years ago.
When my colleagues and I talk with them we learn that they are finding their way in this new normal, just as you are. We hear stories of staying home. We hear that they, too, miss being with family and friends.
And we hear kindness. And optimism, hope, and resilience. Even humor!
They're staying connected with Augie for each other and for you. They're keeping up with their own Augie friends through phone calls and social media. They're reading emails and posts and notes from the college and letting us know we'll all get through this. They're making gifts to keep Augie strong.
Are they showing an abundance of caution, as we all are, in order to keep each other safe? You bet.
And they're showing an abundance of confidence in Augie and in you.
Be safe, share a laugh, and stay connected! 
Please send comments, questions or suggestions to covid19info@augustana.edu.