Augie Reads: Summer reading for first-year students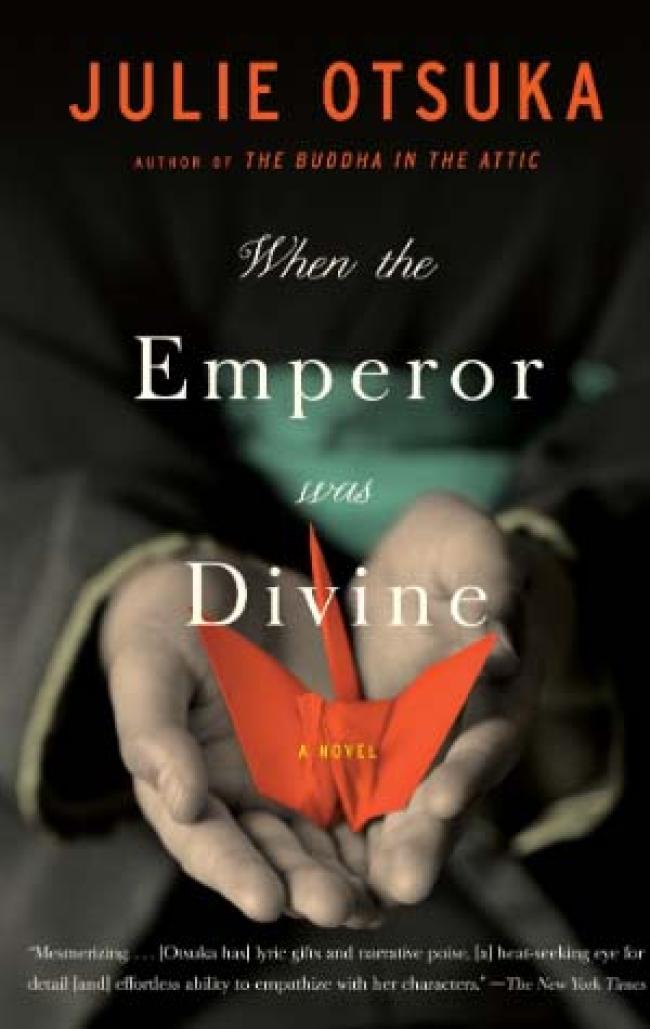 Each year at Augustana, all incoming first-year students read a common book during the summer before their arrival on campus as an initiation into the college's intellectual community.
This year's book is "When the Emperor was Divine," a work of historical fiction by American author Julie Otsuka about a Japanese-American family sent to an internment camp during World War II.
The novel is loosely based on the wartime experiences of Otsuka's mother's family. It details their eviction from California and their time in the camp. It is Otsuka's debut novel.
The Augie Reads book is integrated into the first-year academic program. All fall semester FYI-101 and first-year honors classes will discuss the book and collect the required summer writing assignment about the book as part of their common curriculum during the first few weeks of each course.
You'll receive a short writing assignment this summer. You will read the book over the summer and bring the book and your completed paper to campus in the fall.
You will turn in a paper copy of your summer writing assignment to your professor on the first day of your FYI-101 or honors class.
If you have any questions, email Augie Reads coordinator Brian Leech.