The Veld Challenge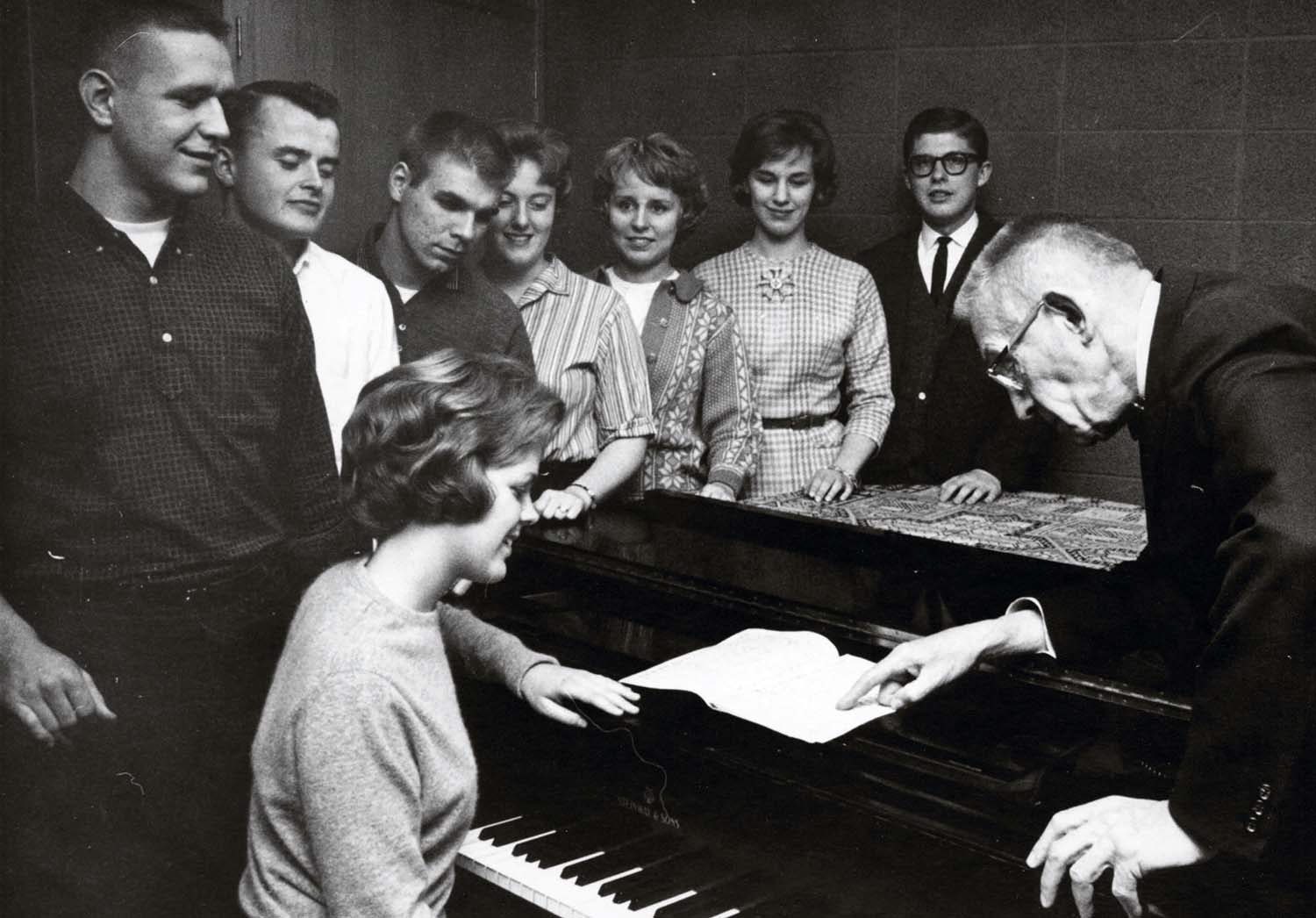 Augustana College will honor the legacy of Dr. Henry Veld, founder of the Augustana Choir, through the Veld Challenge.
From 1929-1966, Dr. Veld conducted various choirs at Augustana and founded the Augustana Choir in 1931. He was regarded as one of the leading choral conductors in the United States, but was best known by his students for inspiring a passionate love for music and pushing them to mastery of their craft.
During his tenure at Augustana, Dr. Veld took the choir on annual tours where they sang in 33 of the United States, three Canadian provinces and five European countries. 
The Veld Challenge seeks to raise $50,000 to name a brand new choir rehearsal room after Dr. Veld.
Augustana is grateful to lead donors Paul '60 and Patricia '60 Guehler and the late Harry '35 and Lillian Nelson for their generous early support of The Veld Challenge.
 Pledges of support can be given over a period of up to five years. 
Giving levels for the celebration include:
Conductor level: $5,000 and above
Gold level: $2,500
Blue level: $1,000
Augustana Choir level: $500
Donors giving in any of these levels also will be recognized on a donor wall in Bergendoff. Email or call Evan Sammons, 309-794-7575, for details.