Creative Writing Workshop
Program dates: June 17-22, 2018
Program cost: $850
Includes lodging, all meals and any field trips. Students arrive on campus Sunday, June 17, and depart Friday, June 22.
Course description
There isn't much time to write creatively in high school, so come to Summer Academy and write poetry, short stories, plays and more. Students will try writing exercises to get their creativity flowing and do activities to have new experiences to write about.
Students will have the opportunity to experiment with different forms and genres and by the end of the week will have a notebook of ideas, at least a couple of completed new pieces, as well as lots of fun memories and new friends. No prior experience necessary!
Tentative schedule
Sunday, June 17
Check-in
Welcome reception
 Monday, June 18
Get your class journal, three-ring binder and other necessary writing supplies
How to get ideas and get started — pre-writing activities
Showing, not telling — writing with detail
Tuesday, June 19
Writing about art — ecphrasis poetry
Strategies for thinking and seeing like a writer
Afternoon in the Figge Museum*, using art for inspiration
Wednesday, June 20
Writing about place and trying our hand at historical fiction
Afternoon at Chippiannock Cemetery to learn about the symbols on the graves and gather ideas for characters from another time. There are some famous 
criminals and interesting characters in this historic, 160 year old cemetery.
Stop at Whitey's Ice Cream* on the way back to class
Thursday, June 21
Writing scripts and plays, creative ways to combine genres
Afternoon time to play games that lead to writing ideas
Writing time and time to practice effective revision strategies
Time to meet individually with instructor about your writing (optional)
Friday, June 22
Writing and conferencing time in a local coffee shop*
Discuss your writing individually with teacher and with peers
Share writing with the class, if you want to
Time for questions about writing and more
You will be mailed a copy of the class publication later in the summer*
* Included in course fee
Instructor: Katie Hanson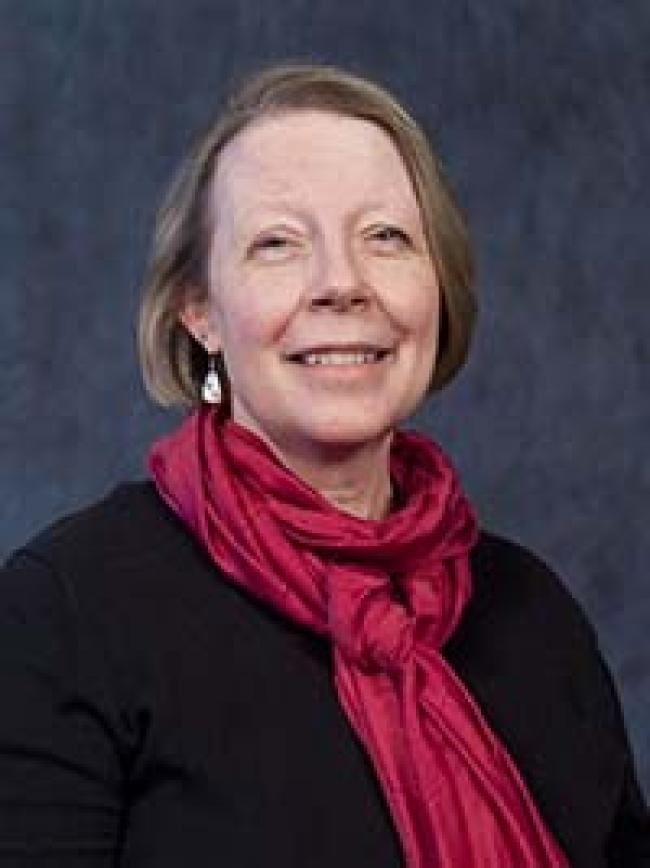 Katie Hanson is an assistant professor in English and education. She teaches literature and writing courses in the English department and teaches future English teachers in the education department. Her research interests include the pedagogy of teaching research papers in first-year college classes, young adolescent literature and literacy strategies. She has taught writing for 30 years.
In her free time, she likes to travel with her husband and three children. She also likes to read, write and cook.