Faculty Newsletter January 14, 2019
This Week's Message
WEEK #7 FRIDAY CONVERSATION
TODAY'S FRIDAY 1-18-19 CONVERSATION HAS BEEN CANCELLED
Given the likelihood of inclement weather this afternoon, and also given that there are alternative ways for faculty to receive and discuss information related to the topic, today's Friday Conversation on J-Term and Semester-Based Policy Changes has been canceled.  
Gillian Lederman and Jayne Rose will share key information that was planned for today's event via email and also via the Semester Transition website at https://www.augustana.edu/academics/transition.
Faculty can also discuss this and other issues related to the transition via numerous upcoming forums, including:
•    Semester Transition "Pop Up in the Brew" every Tuesday at 10:30 in the Brew
•    The Week 9 (Jan. 29) Tuesday Table Topics, sponsored by the CFE, from 11:30-1:00 in the Wilson Center
•    Send an email to Gillian and Jayne at any time
 
Faculty News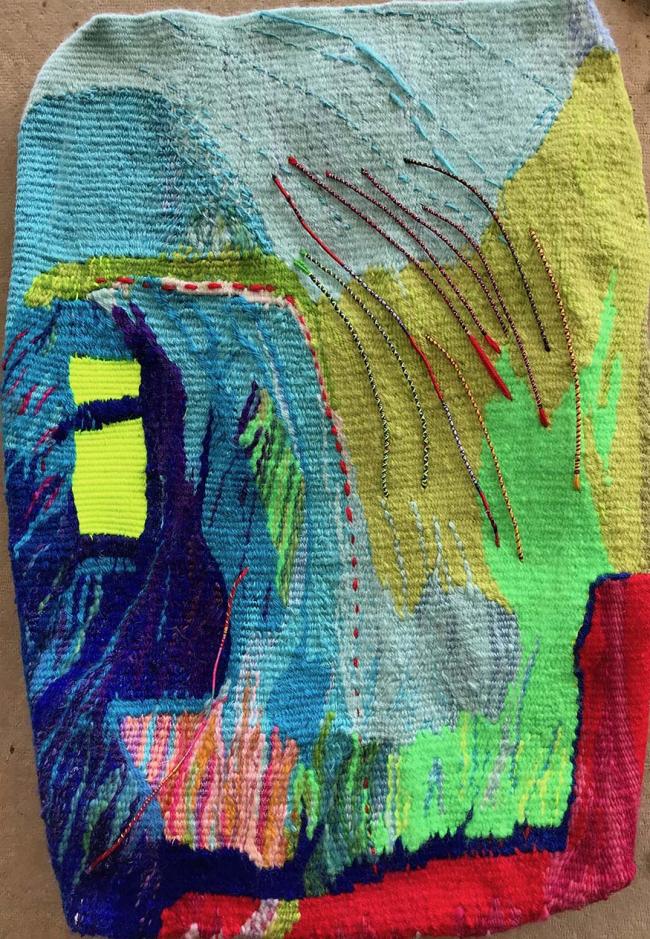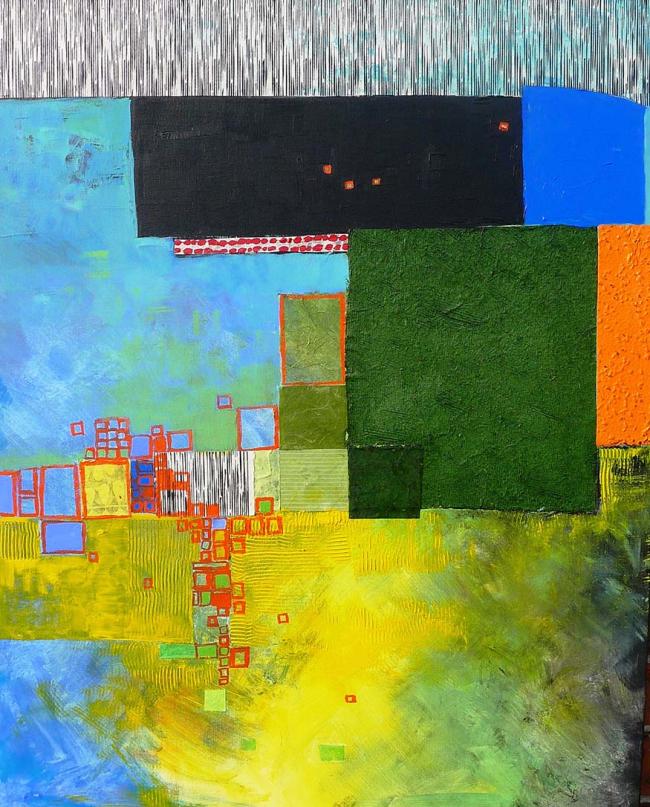 Rowen Schussheim-Anderson received an Honorable Mention  for her tapestry Light Reflections in Quad City Arts' recent juried competition  Finding Inspiration-Monet to Matisse.
She also was juried into the Octagon Center for the Arts upcoming exhibition, Octagonal: The All Media Exhibit, in which 66 works out of 359 works were chosen.
Corrine Smith has new mixed media paintings on display at the Quad City International Airport Gallery through February 28th.  She is also exhibiting at Bereskin Gallery in Bettendorf, January 26-February 23rd. Corrine is an Adjunct Associate professor of Studio Art.
Kirsten Day (Classics) recently published her essay "'All That Glitters...': Problematizing Golden-Age Narratives in Vergil's Aeneid and the Western Film Genre" in a volume edited by Meredith Safran entitled Screening the Golden Ages of the Classical Tradition (Edinburgh University Press 2019).
Announcements
Drill Announcement
Wednesday, January 23, 2019 will be our next campus-wide emergency drill. More information will be communicated as the date approaches.
Longfellow School Book Drive Update
The Reading/Writing Center tutors wish to thank all who donated books to the holiday book drive we sponsored in December. This year, we again collected 327 children's books--enough for each child at Longfellow to choose one to keep, with some left over for school use.
Thank you for your generosity in providing our neighbor children the gift of reading.
Campus Cupboard
We are currently looking for donations of oatmeal, toothbrushes, toothpaste, rice and soup for next Thursday. Donation drop-off bins can be found on the first floor of Old Main (faculty lounge), Founders (dean's office), Denkmann (near the language secretary's office), Evald (Sociology office), and Olin (across from room 105), as well as the second floor of the Tredway library and in Sorensen's Business Office. Thank you all for your continued support!
Center for Faculty Enrichment (CFE)
CFE and Semester Transition Team's Table topics continues on Tuesday of week 9, January 29, 11:30 - 1:00 in Wilson Center.  Hold that date for more and better snacks -- drop by for the grilled mediterranean vegetables and stay for the excellent conversation.
_________________________________________________________________________________________________________________
Got PMA?  Remember to consider excellent teaching conferences such as The Teaching Professor Conference, June 2019 in New Orleans.  
_____________________________________________________________________
Gender Revolution film enrichment — watch to win $25 at Cool Beanz or Hy-Vee
Incentive: For all faculty and staff members who watch on their own and email CFE by February 1,your names will be included in drawings for two $25 gift cards. Our students need for us to understand and model not only acceptance but also deeper understanding of science and the law. This engaging social documentary is a good start.
This award-winning documentary explains gender identities of all kinds, with a special focus on understanding transgender identities.  It was screened on campus in week 1 to a small audience. For Diversity enrichment, please consider watching the National Geographic Documentary Gender Revolution: A Journey with Katie Couric. The DVD is currently on reserve at Tredway Library for a 3-day checkout and is available to watch free online. Music faculty member Sarah Burns reported finding a free way to watch the documentary on Katie Couric's Facebook page.
CORE (Careers, Opportunities, Research and Exploration)
Grants
The Violet M. Jaeke Family Life fund could help to support teaching, research, service or general campus initiatives of interest to you and your students. Proposals accepted year round.
Teaching: Many courses have links to family life. Jaeke Family Life funding can support teaching relevant to family study in both applied and theoretical realms. Jaeke funding has helped with field trips, invited speakers, instructional supplies, library acquisitions and even pizza incentives for focus groups, all in support of family-related issues in the classroom, with topics ranging from immigration and sexuality to public policy and marital therapy, from trans identity talks and feminist art installations to film purchases to support teaching goals.
Research: Jaeke can help cover conference registration and travel fees to conference venues such as The Work and Family Researchers Network ( https://workfamily.sas.upenn.edu/ ), The Council on Contemporary Families, or the Prisoner's Family Network. Most conference support has been on family-related research at venues that have broad appeal. If your work is with families, about families, or benefits families, then please know there could be funding to support that work.
Service-Learning or Internships: Jaeke Family Life funding can help support students in family-related internships in organizations such as the Texas Medical Center or in rape/domestic violence hotline training programs through Family Resources. In the past, Jaeke funds paid for background checks and supplies for students volunteering with refugee families via World Relief. Along with support from Education/Longfellow Elementary funding, Jaeke funds helped support a creative after-school program involving teaching yoga practices to Longfellow children and their families
Service/Outreach: Some service projects might qualify for outreach funding. For example, Jaeke funding recently paid for healthy snacks for Opportunity Kicks Tutoring, an after-school tutoring program run by Augie students that combines soccer with study skills.
Campus Initiatives: Jaeke funds underwrite babysitting fees for Friday Conversations, to help allow Augie parents the opportunity to attend college functions and supporting student workers. This year, Jaeke funds have been proposed to pay for all-gender restroom signs to be installed around campus.
Please contact Sharon Varallo if you, your students, or staff have or would like to brainstorm ideas about family-related research, teaching, service or campus-related initiatives.
Presidential Center for Faith and Learning
YOU are invited to any part of a four-part book discussion on The Vocation of Lutheran Higher Education. We will make this as much like a book club as we can—informal conversation about the themes in the book, peppered by sharing experiences, questions, concerns, and joys related to our own vocations in educating for vocation. If you did not sign up for the whole series, not to worry, Jason can get you a copy of individual chapters and you can join us for a week or two or more (please contact him at jasonmahn@augustana.edu).  We will gather in the Wilson Center each of the designated Tuesdays for food and beverages beginning at 3:30, and then begin discussing select portions of the book at 4PM. If you find them helpful, please look over the discussion questions that conclude each chapter; they may spark or sustain our conversation.
Here is the weekly theme and suggested chapters for the week:
        January 22        Trajectories on the Horizon
                                   Chapter 12, by Jason Mahn (Augustana College)
                                   Chapter 14, by Kit Kleinhans (formerly of Wartburg College) 
Weekly Events
Monday, January 14, 4:00-5:00 p.m. - New Faculty Mentoring Circle, Wilson, Brunner
Tuesday, January 15, 10:45 a.m. Voice Seminar, Wallenberg Hall
Tuesday, January 15, 11:30 a.m. - Augie Reflections, Ascension Chapel, Founders Hall 2nd floor
Tuesday, January 15, 4:30-5:30 p.m. - Ekklesia, Old Main 135
Friday, January 18, 7:30 p.m., Voice Faculty and Friends Recital, Wallenberg Hall
Faculty Research Fund
The Faculty Research Committee solicits proposals for the Faculty Research Fund
Nature of this research fund:
The fund exists to support the creative and scholarly activity of the faculty.
Fundable items include, but are not limited to, special equipment (which would be considered college property), supplies, journal page costs, work in major archives, and additional study.
Projects aimed at bolstering academic coursework or assisting with dissertation research and writing are not eligible.
Proposals are reviewed by the Faculty Research Committee and funded as part of the college's annual administrative budget.
The total annual funds to be drawn upon for this year total approximately $10,000. 
Past awards have ranged from $200 to $2,500.
Continuing projects are eligible for repeated funding but must include an annual timeline and annual budget.  Proposals that build upon previously funded projects must demonstrate progress and have expended the previous year's funding.
Any faculty member with academic rank, including full-time, joint-appointment, adjunct or part-time faculty, is eligible to apply.  This includes librarians, coaches, or appointees to concurrent administrative positions with rank.
Guidelines and selection criteria for the research fund (see Faculty Handbook for details):
Five page maximum proposal including itemized budget
Proposal must include:

Identification of research problem or description of creative project
Explanation of materials and methods, including itemized budget, required to tackle problem
Relation of proposed work to work of applicant's peers
Nature of result or product anticipated, i.e. publications, art exhibits, baseline information for future work, etc.
Timeline for significant milestones or project completion
Summary of research grants received from Augustana sources during the past five years, along with results of projects funded
Current curriculum vitae (includes applicant's general qualifications and relevant previous work; this is in addition to the five page limit for the proposal; please limit CV to five pages)

Criteria used by the committee to evaluate proposals: eligibility, clarity of presentation, appropriate budget prediction, prospects for publication and public attention, applicant's qualifications, inclusion of student researchers (student researchers are not required, but are often favorably reviewed)
Expectation for funded work:
A brief (1-2 page) report detailing the results of the research, including where the work was presented, performed, and/or published. This should be submitted to the Dean of the College and the Chair of the Faculty Research Committee no later than 1 year after notification of the grant. 
Funds not expended by 1 year after the award notification will revert back to the general Faculty Research account.  Any exceptions must be approved by the Chair of the Faculty Research Committee and the Dean of the College prior to the end of the grant year.
Faculty who are funded by these grants are expected to give a lecture or public presentation of the project's results within a reasonable amount of time.
Acknowledgement of Augustana financial assistance in products created from funded work.
Please send your proposal by email to Michelle Heinrichs  by 5 pm on Friday, January 18. 2019 Awards will be announced by February 15.   Direct questions to Dan Corts (Chair), or other committee members: Jeff Renaud, Ann Perreau, Trang Phan, Andrew Sward, or Lauren Hammond.
Readings
ACC&U is pleased to share news stories on liberal education and inclusive excellence each week, which are archived on our website.  Please share with colleagues and all who care about liberal education and inclusive excellence.