2017 fall term in London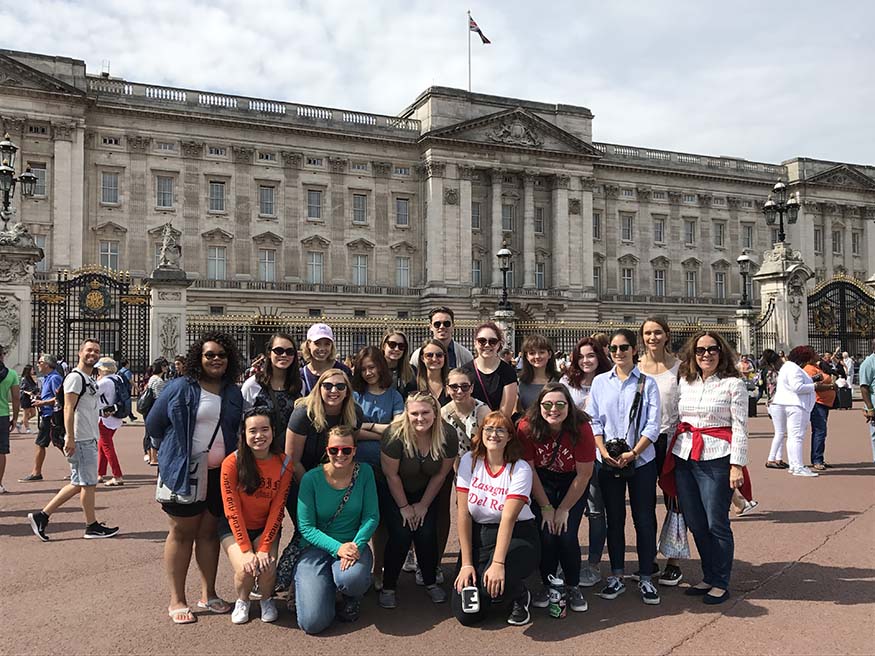 Applications for 2018-2019 are now closed.  If you wish to be added to an alternate list for this program please contact the IOP Director at internationalprograms@augustana.edu.
In fall 2017, Augustana students will travel to Great Britain for a trimester experience in one of the most dynamic cities in the world. London will be the backdrop for Augustana courses, group excursions and exploration. This program will include several forays to different neighborhoods within the British capital and includes longer excursions to Stonehenge, Bath and a 5 day trip to Paris. 
Calendar: Aug. 21-Oct. 28,  Pre-departure ISS Seminar meetings are held on campus Spring of 2017. 
Contacts: Dr. Peter Kivisto (Sociology),  Dr. Catherine Goebel (Art History)
Eligibility: This program is open to all Augustana students in good academic standing (2.0 GPA or higher).  The program has a firm cap of 35 students.  Should more apply a selection process will be used to determine the roster and to create a short list of alternates.
Anticipated Program Cap:  30-34 students.
Recommended For:  This program is open to any major.  Students with interest in Sociology, English, Theatre, Art History, History, Economics, Environmental Policy and International Business may find this program to be of particular interest. 
Course information
The London Fall Term includes a mandatory 1-credit seminar and a choice of four courses in a variety of academic fields. All students must take no fewer than 3 three-credit courses and the 1-credit ISS Seminar.  All participants will earn a Learning Community through this program.  Course selections for the 2017 Fall program include:
ISS 310: London Seminar, a 1-credit cultural seminar required of all participants
Sociology 380: Culture & Politics in Multicultural London
Art History 369: British Art
Economics 221: Environmental Economics & Policy
Theatre 410L: Contemporary British Theatre
Students should plan their academic coursework for the year to avoid course overloads.  If students choose to pursue a study abroad experience that takes them into a credit overload, those will lead to additional overload fees owed to the college and billed during the student's final term of that academic year.
Cost
The anticipated 2017 fee is $17,900.  This fee is based on a 30-student group.  The program fee will be dependent upon the final group size. 
Program Fee v. Fall 2017 on campus:  Estimated costs for Tuition, Room & Board on campus for Fall of 2017 are $17,000.  With an estimated food and airfare budget of $2,000-$2,500, the London Term would have a cost approximately $2,900-$3,400 over the cost of Fall Term on campus. Students using Augie Choice would see a cost difference of $900-$1,400 for the 10-week London program.  
Fee includes: Tuition, accommodations in London and Paris, local transportation (bus & metro pass), group excursions and international health insurance.
Fee does not include: Airfare, individual excursions or side trips, meals, discretionary spending.
Financial aid
Students participating in this program are eligible for the same grants, scholarships and loan eligibility while abroad as they would be for this trimester on campus.  When billed for the program each student will receive a detailed billing statement which reduces the cost of the program in accordance with the student's anticipated financial assistance.  

Augie Choice:  This program is Augie Choice eligible for all students who have completed 3 terms or 30 credits (sophomore status) or higher at the time of departure (Fall 2017).  Transfer students who have completed 3 terms or 30 credits at Augustana are also eligible for the Augie Choice grant.