2017 winter term at Holden Village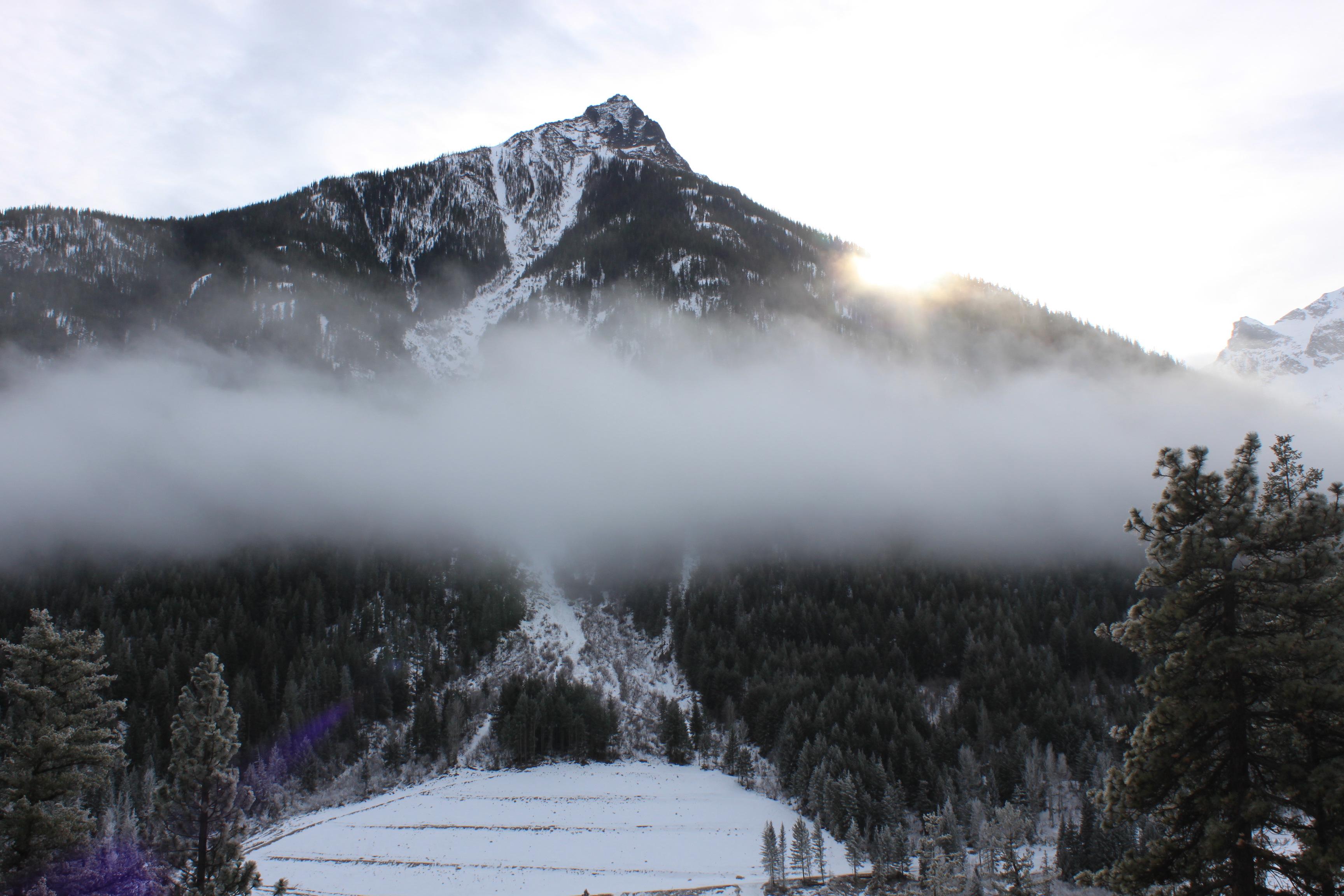 Applications for 2018-2019 are now closed.  If you wish to be added to an alternate list for this program please contact the IOP Director at internationalprograms@augustana.edu.
Eligibility: Holden Term is open to all sophomores, juniors and seniors in good academic standing (2.0 GPA) regardless of major. Courses offered cover several graduation requirements and Holden Term carries an LC (Learning Community) designation. 
Students enrolling in this program may also enroll in other December courses. Holden Village welcomes all people as God's children regardless of religion, race, ethnicity, gender, sexual orientation, age or political opinion. If enrollment for the program is over the program's cap of 15 participants the college's selection process will be used to select the roster and a short alternates list. 
Recommended for: This program is open to all majors. As each iteration of the program offers a different package of courses, particular interest areas vary depending upon the current courses included in the program.  
Anticipated program cap: Due to the housing available at Holden Village, the maximum group size for this program is 15 students. 
Course information
The Holden Village Term uses a 3 + 1 course load.  All students are required to take all of the courses offered in the program. This program qualifies as a Learning Community. 
Courses vary by year. The courses for 2015-16 were: 
HLDN 300: Holden Term Seminar (1 credit)  Team Taught
Biology 383: Applied Ecology (PN/3 credits)  Dr. Muir
History 190: History Field School (PP/3 credits)  Dr. Simonsen
Religion 383/209: Creator, Creation & Calling (PH/3 credits)  Dr. Mahn ― This course can be taken as a 200 level Christian Traditions course for students in their sophomore year, or as a 300-level course for juniors or seniors.
Students should plan their academic coursework for the year to avoid course overloads. If students choose to pursue a study abroad experience that takes them into a credit overload, those will lead to additional overload fees owed to the college and billed during the student's final term of that academic year.
Calendar: Five weeks on campus, six weeks at Holden. Students will enroll in all three courses as well as the one-credit seminar. 
Courses will begin on campus in November/December and will move with the group to Holden Village in early January, where the remainder of the program will take place. Students will travel to and from Washington by train, bus and ferry boat.
At Holden Village, the line between class and social time, chores and learning will be blurred as Holden Termers will be expected to live by a covenant of shared responsibilities to the group and the village itself.
Cost
The 2017-18 program fee is tentatively set at $14,600
Cost vs. term on campus.   The Holden Village Term fee is roughly $2,400 below the cost of Winter Term on campus. For students who live on campus during weeks 1-5, room and board for half of the term is also charged. 
Even when accounting for the cost of on-campus housing for the first five weeks of the term, the cost for winter term on campus and in Holden remains approximately $1,000 below the cost of the full term on Augustana's campus.
Cost includes: Tuition, transportation, lodging and meals. 
Cost does not include: Room and board on campus for the first half of Winter Term, discretionary spending (minimal)
Financial aid
Participants on this program are eligible for the same aid as if they were to remain on campus for the entire term.  This includes all scholarships, grants and loan eligibility. 
Augie Choice: This program is not eligible for Augie Choice funds as it does not qualify as international study nor an internship or research program.
Faculty contact: Please direct all questions to the program director, Dr. Jason Mahn (religion)