Spain: The Camino de Santiago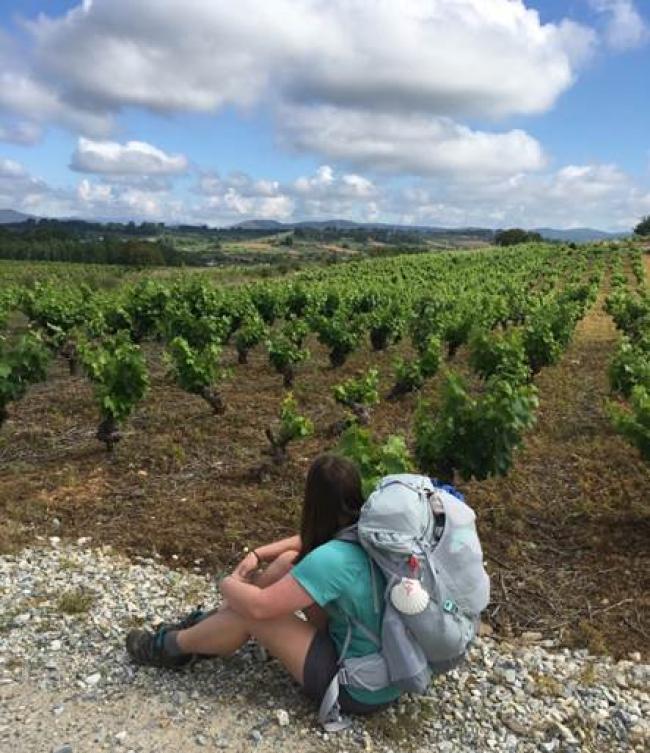 Overview
Pilgrims have been hiking the Camino de Santiago across northern Spain for over 800 years, and with this Spring and June program so can you. Join Dr. Havard and Dr. Schultz on a two week hike across the beautiful landscapes of northern Spain on the road to the Cathedral of Santiago de Compostela. This program begins with a Spring Semester course on the history, culture and meaning of the pilgrimage, followed by June travel to Spain and a fully immersive experience unlike any other. On this program students will average 12 miles of hiking per day, with all their belongings in a backpack. It is a program that will challenge you physically, intellectually and perhaps spiritually as well.  
Hike the trail, stay at small rustic pilgrim hostels along the way, sharing your story with other pilgrims and hikers as you make your way to Santiago. The course will explore the who, what and why people have been making this trek for centuries, and will give you a chance to explore your own motivations. It is a unique experience, a unique course, and a chance to challenge yourself to do something that might just change you and your outlook on life, your faith, your capabilities and your goals.  
Details
Eligibility and program cap: Requires sophomore status and a 2.00 GPA.  No knowledge of Spanish is required.
Course(s) and credits: All students will enroll in SPST 344: Pilgrims & Pilgrimage on the Camino de Santiago (four credits, PH, G) during spring semester and a zero credit International Experience Program course as a summer course.
Faculty contacts: For more information, please contact M. Havard (world languages, literatures, and cultures).
Dates: Study on campus during spring semester 2020, with travel in June 2020.
Budget and fees
Program fee: $2,750. Augie Choice eligible for sophomores (rising juniors) and above.
Includes: Airfare, ground transportation, lodging, meals, excursions and international travel health insurance.
Does not include: Discretionary spending, purchase of recommended hiking equipment/packs/shoes.
Out of pocket estimate: $200-$500.