Winter Learning Community in Norway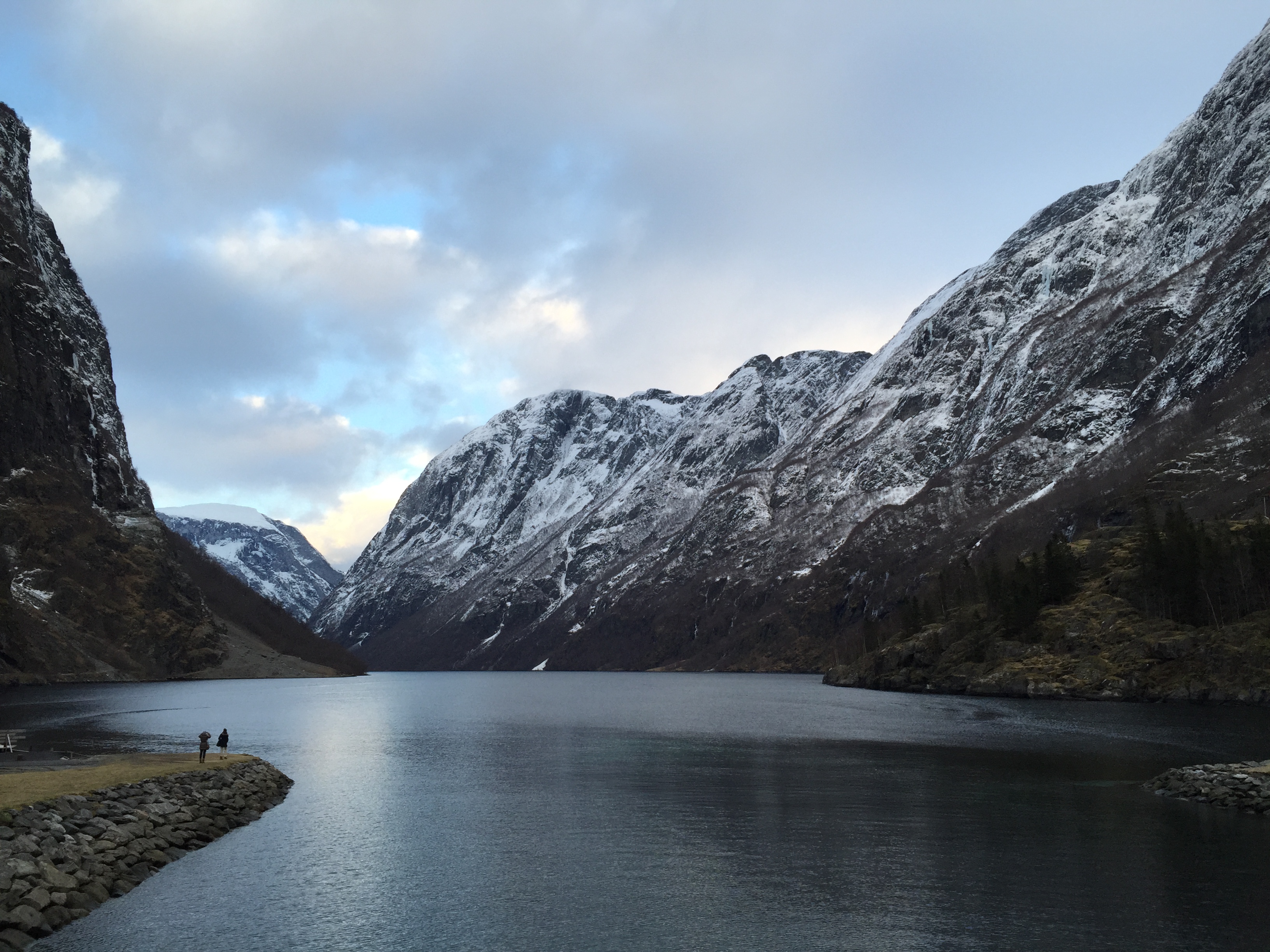 Applications for 2018-2019 are now closed.  If you wish to be added to an alternate list for this program please contact the IOP Director at internationalprograms@augustana.edu.
This course provides students with the opportunity to experience the culture of Norway first-hand, and to learn more about their cradle-to-grave welfare system. Participants will talk with Sami students at an Arctic university, travel to the Finnish border to see the Northern Lights (and perhaps a reindeer herd), visit sculpture gardens and Viking ships and Munch's "The Scream" in Oslo, and shop for fresh fish on the harbor in the fjord city of Bergen. In Oslo, students will hear a lecture on the welfare state in the United States Embassy.
Evening classes during winter term will prepare students for they will going to see in Norway.  Participants will learn to understand health care and education in Norway, but also watch film versions of Ibsen plays, talk about Scandinavian noir mystery novels, learn about Munch's art and how he came to paint "The Scream" and explore why Norwegian school kids knit and build fires and carve with sharp knives.
The program will include coursework on campus during the 2017-18 winter term and a spring break trip to Norway to visit schools, hospitals, clinics, museums, ski jumps, fjord waterfalls and other sites related to a very different model of social well-being and isolated Arctic living. 
A train and boat trip across the country will highlight some of the most rugged mountains and deepest fjords, all in one day.  This is a three-credit course, taught exclusively in the evenings.  
Faculty contacts: Dr. David Crowe (English) and Dr. Katie Hanson (Education)
Eligibility: This program is open to any student in good academic standing (2.0 GPA or higher). 
Recommended for: This program is open to all majors. Students in the fields of English, creative writing, public health, education, history or Scandinavian studies may find this program of particular interest. No knowledge or study of the Norwegians language is required.  All coursework is conducted in English.
Anticipated Program Cap:  22 students
Course information
​This program consists of ​ENCW​304​--Special Topics in Global Creative Non-fiction and a​n optional​ one-credit Education course​, EDUC260--Comparative History of Education in Norway and America, focusing on differences between Norway's and the Unite​​d States' approaches to education, healthcare and other social programs. 
These courses are taught ​at night ​during the winter term with the program extended into spring break for travel.​ Students may take the three-credit class and receive a PH and a G. If students also take the education class, they will earn the LC.  
Program Dates:  Feb. 19-28, 2018 (spring break)
Cost
The cost for the 2018 program is set at $4,000.
Cost includes: Ground and in-country air transportation, room and board, excursions, health insurance
Cost does not include: International airfare or discretionary spending
Financial aid
As this program does not include tuition charges, only travel expenses, financial aid for the Spring Term cannot be applied to the program costs.  These costs are in addition to the tuition and room/board charges for the term of the program. 
Augie Choice: This program is Augie Choice eligible for all students who have completed three terms or 30 credits (sophomore status) or higher at the time of departure.  Transfer students who have also completed three terms or 30 credits at Augustana are also eligible for the Augie Choice grant.
This program is open only to full-time Augustana students. 
Funds from Augie Choice are available for this program to any student with Junior status (60 credits or more) at the time of the program departure.   Students must apply for Augie Choice at least 60 days prior to the program departure.