2019 Spring Learning Community in the Alps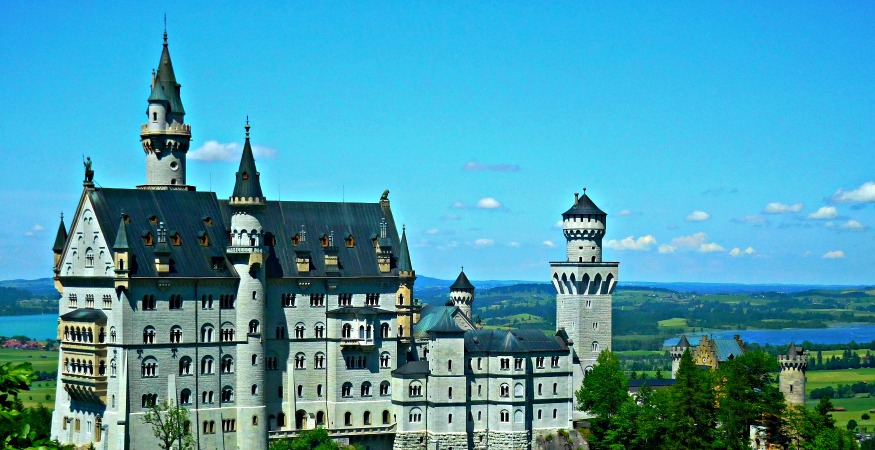 Late applications for this program are being accepted on a first-come, first-enrolled basis until each program is filled to its capacity.
• Get application instructions
The Innovation and Invention Learning Community in the Alps provides students the opportunity to explore some of the most important sites in Europe for technology, innovation, artistic and scientific discovery.
Students will spend spring term at Augustana studying both the history of physics & engineering in Europe and ways in which location, innovation and technology have impacted music in the region, from the famous alpine horns to the development of brass instruments. The on-campus courses then embark on a three-week tour of southern Germany, Bern (Switzerland) and Salzburg (Austria). Students will visit both the sites of historic discoveries, centers of musical innovation and tradition, and locations on the cutting edge of design and research today.
Faculty contacts: Dr. Josh Dyer (physics) and Dr. Samantha Keehn (music)
Eligibility: This program is open to all sophomores, juniors and seniors. It does not require prerequisites in physics or music. No knowledge of the German language is required. All coursework and readings are offered in English.
Recommended for: All majors are welcomed in this program. The program provides both Learning Community and Learning Perspective credit in the General Education Program (pending final approval). Students of physics, engineering, chemistry, music and music education may find this program particularly beneficial.
Anticipated program cap: 23 students
Academics
This is a six-credit Learning Community (LC) program comprised of two courses:
Physics 305 (PH): History of Physics & Engineering in Central Europe (Taught by Dr. Dyer)
Music 304 (PP): The Science of Musical Culture (Taught by Dr. Keehn)
Students who participate in this program must enroll for both courses during the spring term of 2019 as well as a zero-credit ISS Summer Experience credit in order to travel with the program to Europe.
Cost
Augustana anticipates the 2019 program fee to be similar to the 2017 program fee of $3,330.
Cost includes: Lodging, inter-city transportation, group site visits, health insurance and some group meals.
Cost does not include: Non-group meals, discretionary spending or airfare.
Roundtrip airfare to/from Frankfurt, Germany, should be purchased by students (arriving in Frankfurt on the date on which the program begins). Students may schedule additional time for independent travel after the program's conclusion. Augustana is not responsible for student travel beyond the final date of the program and the costs for any such travel are not included in the program fee.
Financial aid
As this program does not include tuition charges, only travel expenses, financial aid for the spring term cannot be applied to the program costs. These costs are in addition to the tuition and room/board charges for the term of the program.
Augie Choice: This program is Augie Choice eligible for all students who have completed six terms or 60 credits (junior status) or higher at the time of departure, including those students completing their sixth term in spring 2019. Transfer students who have also completed three terms or 30 credits at Augustana, including those completing a third term in Spring 2019, are also eligible for the Augie Choice grant.