Latin American Studies
About the program
Augustana's Latin American Studies Program offers an opportunity for students to appreciate and understand the evolution of culture in Spanish-speaking Latin America.
The college offers a minor in Latin American Studies, requiring 21 credits.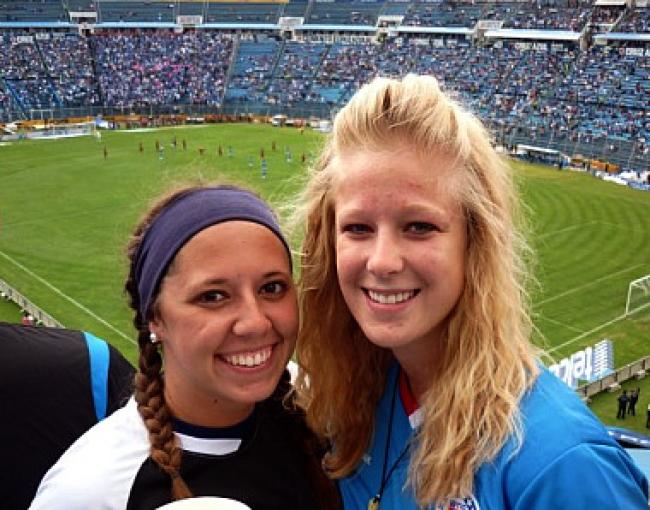 Coursework in several disciplines — often augmented by participation in Augustana's Latin American term — encourages analysis of how historical experience and physical environment interact to influence the ways Latin Americans have expressed themselves individually through language and literature and collectively in their social and political behaviors, cultural priorities, and responses to community and national problems.
The Latin American studies minor is appropriate for Spanish majors who wish to add a multidisciplinary perspective of Latin America to their language studies. It is also recommended to majors in other disciplines who desire an area studies component in their curricula.
Courses include Spanish language and literature and Latin America geography and history, plus political science.
Outside the classroom
Participation in the Augustana Summer Spanish Program in Ecuador and/or the Augustana Latin American term is highly recommended but not required. The college offers several related study abroad terms:
The Augustana Summer Spanish Program in the Andes held each year from June through August. Students live with families while attending classes at the Center for Inter-American Studies (CEDEI) in Cuenca, Ecuador. Students also take several excursions, capped off by a 10-day trip to Peru.
Short-Term Service Learning Programs send students to Latin America for up to three weeks on programs such as medical service in Nicaragua and Guatemala.